Modern Homesteading – Rural Living Dreaming of moving to the country?
…Tired of the rat race?
…Wishing for a simpler life?
Hello—and welcome to Rural Living Today.
We are an extended family that dreamed for many years of leaving the urban/suburban life.
Finally the time was right and we found an old homestead farm that we now call home.
Dreaming of Rural Life
Tips on bringing your dreams of a rural life to fruition.
With over thirty years' experience in development and construction, he is available to personally help you with the master planning of your land, home, and outbuildings.
We'll continually generate and share new resources to help all of us along the way. We always have several things in the works.
I wish you the very best as you start and progress on your journey to a rural and farm lifestyle, and hope to hear how you are doing!
We'd love to hear about your property development or rural building.
What Is Rural Living Today?
Rural Living Today is a family business created to support and encourage those who would like to make their home in the country, learn more rural self-sufficiency skills, and live a more sustainable lifestyle.
We offer property development assistance, blog posts, ebooks, and other products designed for homesteaders, farmers, and gardeners.
Rural Living Today readers include seasoned farmers, new homesteaders, and everyone in between.
The specialties of the Rural Living Today team include rural property selection and development, income-producing projects, and increasing sustainability of the family farm.
Our clan of more than twenty family members spanning three generations participates in various aspects of life on our land in the beautiful northeast corner of Washington State, USA.
We're learning a lot along the way and want to share with others as we encourage them to follow their dreams of living the rural life.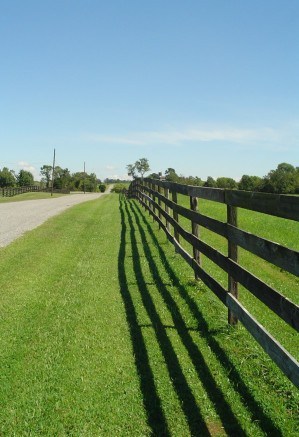 Interested in Modern Homesteading?
Perhaps you too have this dream.
Or maybe you are just tired of the pace of urban/city life or weary of the rat race and looking to see how you and your family could make a change.
Don't know where to start Homesteading
We can help. Rural living is entirely different from life in the city or suburb.
It isn't easy to make the change from an urban perspective to one that is so different.
Through Rural Living Today, we are here to encourage, inform, and educate you on facets of rural farm and ranch living.
We will help you consider the costs and benefits of making the transition of moving to country life—honestly and objectively.
Moving to the Country Start of the Journey
Living in the country
~
Best rural places to live
~
Best Places to Live in US
How to Find Free Land for Homesteads
The Pros & Cons Of
Rural Property Investment
Best Farm Animals: How to Populate a Healthy Farm
Outdoor Wood Furnace Review and Guide
Living Off the Grid Things to Consider can Extraordinary Experience
Want to do Off-grid Living? Here is How You Can Do it
Make Prepping Survival Your Way of Life
Planning Food Storage and Survival
Why Use Solar Power Electricity?
Applying for Homestead Insurance When you Decide to Go Green
Bison vs Buffalo: The Truth About Their Differences
Here is what we can offer you:
We'll share our experiences and those of others to encourage you as you consider a new and different life and the new practical skills that must be developed. Start small, with a single step. Starting on the journey to homesteading and rural living can introduce peace and a back to the basics feeling in your life.
We'll tell you about our successes and our failures along our journey.
We'll feature "Getting There" stories and interviews with other individuals and families that have made this transition, hearing about their experiences and getting their valuable insight.
Generators
Barbecue Grills
Backyard Chickens
Gardens and Orchards
Greenhouses
Homesteading today
Hydroponics
Livestock
Prepping and preparing for "what if"
Rural Living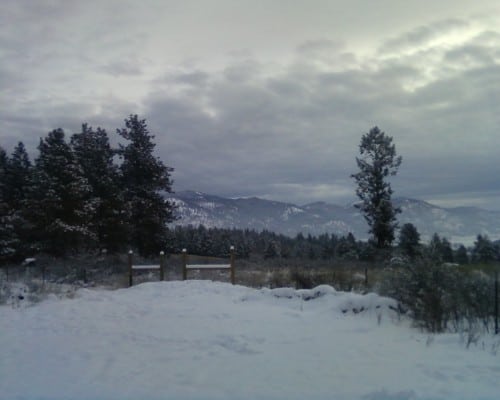 Best Cell Phone Booster for Rural Areas
Best Outdoor TV Antenna for Rural Areas
Homesteaders Life Insurance and Benefits of Living Off the Grid
Best Multitool
Axes Best Suited For Rural Living
Best Splitting Mauls
Best Chicken Breeds For Rural Living Or Your Backyard
Everything you need to Know about Pygmy Goats
Guide To Raising Rabbits for Meat
Generators
Read our in-depth reviews on Backup Generator:
Generators ~ Everything You Need to Know about Generators
Ultimate Comprehensive Guide on Generators for Sale
Comparing Generac Generators With Other Generator Brands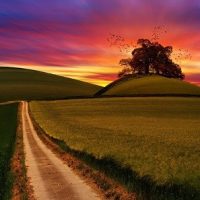 Escape to the Country
Things to Love About Rural Living: I sure do enjoy rural living 52 weeks a year in a place where I used to vacation for two weeks a year. A benefit to rural living is having land and space. There's just so much to see and do. My garden always needs tending, and I have animals that make for incredibly good company.
Of course, one of the best things about country living is being able to be so close to nature. For miles around, I can explore pastures, meadows and forests. The gently rolling landscape is just perfect for enjoying a healthy walk, and you can bet that I'm out there pretty nearly 365 days a year.
I will admit that as I have gotten older, the terrain has become a little more difficult to handle. It's only natural that after many years of activity I would experience some joint stiffness and other mild complaints. But on the other hand, rural living keeps me moving. I have a reason to go outside and be active.
Instructions
Why do people escape to the country?
There are many reasons people like living in rural areas. Many of us are so used to living in a fast-paced world, and the only time we slowdown is for our one vacation a year (if we are lucky). And even planning for that is stressful. But imagine being able to live somewhere where you feel relaxed the majority of the time... where it feels like time stands still some days. That's what rural living is like.
Living in rural areas gives you time to enjoy where you are. You'll likely have a bit more land which will enable you to do more things outside. You might find you enjoy gardening or finally be able to buy that horse you've always dreamed about.
There is fresh air and just overall feeling more connected to nature. You will likely be able to do more because you will have some land. And you won't have to worry about city codes about having animals such as chickens or raising goats.
Living in a rural setting means an opportunity to live more sustainably or off the grid in ways you can't do in the city.
10 Things to Love About Rural Living
I don't have to spend 10% of each day commuting
I am happy when I wake up
I live in a safe environment
I know the history of much of my food nowadays
Things are growing all around me
My kids are learning about life
My family is somewhat protected from potential issues in the future
I can raise animals
We live more sustainably
I know my neighbors (ALL OF THEM!)
**BONUS: I can live more affordably!
What to know before you Escape to the Country
Before moving to the country, it will be important to know about the area's infrastructure.
What are the taxes?
Will you have city water or be on a well?
How are the schools? Even if you don't have children, an area's school system still impacts the area and residents.
How close will you be to first responders such as the fire department?
What is the access and availability of health care, doctors and a hospital?
If you are religious, visit the place of worship you would attend.
Do you plan to have certain animals? If so, you will want to be sure there aren't
restrictions.
Will you be working from home?
How strong is the internet connection? High speed internet?
Cell Service? How Strong and available?
Cable TV or Outdoor Antenna?
You will need to consider which is the safest, affordable country as well as which one will get you closer to your goals of living a quieter, rural lifestyle.
Checkout our due diligence checklist and worksheet:
What is the topography?
How is the light?
Structures on the property
Quality of the soil
Planning – City, County and State Zoning Issues
Legal Issues When Purchasing Rural Land, Farm or Ranch
Water rights
Property boundaries
Easements on the property
Legal Access to Your Property
Rural Property Utilities
Rural Telephone Service
Rural Internet
Rural Cable Access
Rural Water
Drill a Well
Sewer Septic Systems
Notes
Best place to live in USA
There are so many great things about living in a rural area. You will be forced to slow down. In many ways, you may be more active given you will be out on your property working on projects. There are so many possibilities for what you can do. Learn about the best rural places to live in the USA and start with a plan to do it.