Rural Property Investment – There are about 60 million people, or one in five Americans, who live in rural areas in 2017, according to the US Census. These people opted to enjoy rural living by residing on farmhouses, ranches, lake houses, or in cottages within the forests or on top of the mountains for a variety of reasons.
But is it really better to invest in rural properties instead of choosing to stay in the city? If your job or other responsibilities are keeping you in the city, perhaps you can do both. Remain where you are and invest for your future, perhaps your retirement.
Rural Property Investment: The Pros & Cons
Here are the advantages and disadvantages that you must consider when thinking about owning or investing in rural property.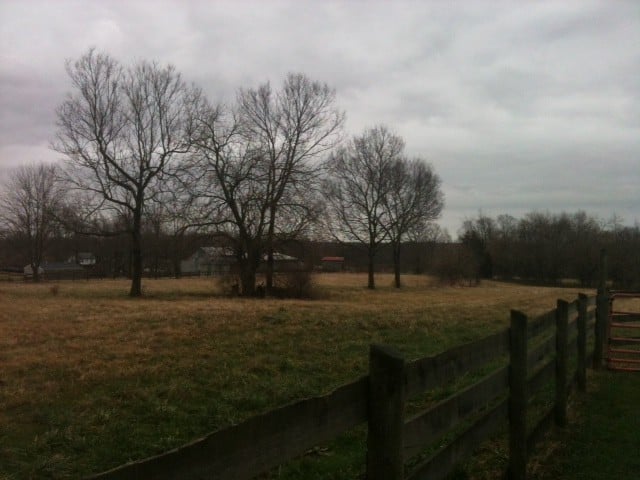 Advantages of Investing in Rural Properties
Those who are thinking of owning a rural property can have a lot of options since there are a lot of properties available in the country. This is because the US is composed of 97% of rural mass land while only 19.3 percent of the country's population chose to live there.
Because of the lack of competition in rural areas, property prices are lower compared to those sold in the urban areas. Most of the time, investing in a rural property only requires you to pay less than half of the price of a home in big metropolitan cities.
Also, there are fewer restrictions in rural property development compared to urban properties. Most importantly, you can consider buying a rural property for your long-term goals.
This is caused by the continuous growth in urban and suburban populations every year. You may invest in a very cheap rural property then sell it in a much higher value in the future.
Another advantage of investing in rural land is if there is an agricultural opportunity. You don't need acres of land to become self-sufficient. There is a lot you can do on 1 – 2 acres. If you buy a property on agricultural land, can you farm on it? Consider your willingness and time to raise chickens or livestock on a few of the acres. With more acreage, leasing the land for farming activities or participating in collective farming are options and opportunities.
If you are considering it to be a long-term investment, perhaps you want to use all of it yourself. In this way, you can rotate crops and rotate pasture for your animals.
Disadvantages of Investing in Rural Properties
Since the population is scarce in rural areas, you might not enjoy the same quality of public services that one might get in the metropolitan cities. This means that there will be fewer hospitals, shopping centers, or federal offices near your location.
Also, investing in rural properties can be a risky move due to the small property market in the area. The economic opportunities could also be very limited because of the fewer demand in these parts of the country.
In fact, you might have to think twice if you are planning to borrow a huge amount to buy a property in the rural area. This is because it is not advisable to have the property rented and depend on its revenue to pay for the loan.
In addition, rural areas have limited tourist attractions compared to bigger urban cities. This could be a disadvantage for those who are planning to invest in a property in these areas. These advantages and disadvantages will allow you to have an idea about what it is like to own a rural property.
It will also let you decide if you want to push through with the plan to own a property in the rural areas or not.
Pros and Cons of Investing in Rural Property
But buying a rural property can still be a wise decision in the right area and with the right metrics. Investing in rural areas and purchasing land in a rural location is considered to be a long-term investment. Checking comps in the area and discussing them with local real estate agents will give you an idea of whether investing in the area will result in a high probability of appreciation and whether or not it will be a hedge against inflation. High Quality DIY Renovations
Rainwater Collection: A Complete Guide to Collecting Rainwater
This will happen if you are willing to accept the fact that not all perks that you will enjoy the city are available in these areas.
But if you want the peace and quiet that comes with living in rural locations, then a property in this place will be the best choice for you. There are so many opportunities for homesteading and leading a more back-to-the-basics lifestyle. You can start small with a garden and composting and expand to pursue whatever interests you. Raising chickens is a great beginner animal to raise which will net you fresh eggs.