When purchasing a barbeque grill,  you may not pay careful attention to the barbeque grill grates, but it is important to learn the differences because grill grates aren't all the same. Quality barbeque grill grates can influence the usefulness and convenience of your barbeque.
The surface size of the barbeque grates directly affects the quantity of food you can prepare on your grill. Learning about the grill grate and paying attention to its size will help ensure that the barbeque performs well and meets your usage needs; cooking for a crowd will require a large cooking grate. However, size is not the only factor when comparing barbeque grill grates.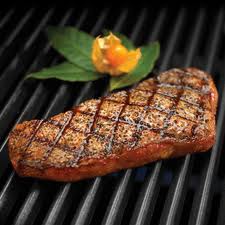 Barbeque Grill Grates Aren't All the Same
Barbeque cooking grids are made out of different materials that influence your grill's performance. Popular materials used to manufacture barbeque grill grates are chrome, cast iron, porcelain covered cast iron, and stainless steel.
Each material has different pros and cons, so it is essential to learn about barbeque grate surfaces before you make your purchase.
Grill Grates and Cooking
The material of a barbeque grill grate affects the evenness of your cooking. Cast iron cooking surfaces heat more evenly than stainless steel or chrome grates.
Cooking Grates and Durability
A cooking grid's thickness and surface material impacts its durability. Heat destroys metal over time, so thin or flimsy grids may bend, break or erode faster than thick grids. Cast iron grates are the most durable, but stainless steel can also last for many years and washes well.
Porcelain can chip, crack, and exposed cast iron can rust, but well-maintained porcelain protects cast iron from rusting. Chrome grills, usually the least expensive, also rust and can be difficult to clean. However, they may be an option if you plan to use your grill infrequently and have a limited budget.
Caring for your grill grates will enhance its life. All barbeque grill surfaces should be cleaned according to the manufacturer's directions. Use a still brush on durable grates, but grates that can chip will need less abrasive cleaning supplies.
Keeping the hood down when the grates are not being used will help the grids last because they will be protected from adverse weather conditions.
Seasoning Barbeque Grill Grates
Seasoning a barbeque grate keeps food from sticking to it. Good quality stainless steel and porcelain coated cooking grids do not require seasoning. Cast iron cooking grates require seasoning, but they can be purchased pre-seasoned. However, if food begins to stick to the barbeque grill grates, it may be necessary to season them again.
If you plan to season a grill yourself, read the suggested manufacturer's instructions. The process involves applying a coating of grease to the barbeque grill grates and heating the grates. Eventually food may begin sticking to the cooking grids again, and it may be necessary to repeat the process.
Evaluate the quality, material, and heating ability of a grill grate to make an informed decision that ensures your purchase is a satisfactory one. Good quality barbeque grill grates will help you create delicious food for many years, and the right grate surface will improve your cooking experience.
Tips for Cleaning your Barbecue Grill Grates
Most people would never make food in a dirty pan, but some individuals do not clean their grill grates after each use. Follow these Tips for Cleaning your Barbecue Grill Grates will help keep food sanitary, enhance the life of your grill, and even improve your cooking experience.
Why would you cook on a barbeque grill that contains hardened, old food? Dirty Barbecue Grill Grates cause food to stick to the grill, and debris can block the heat. Therefore, it is essential to know the right way to clean your cooking grates.

Tools for Cleaning Cooking Grates
The material of your grill grates determines the tools you use to clean them. Some surfaces can be cleaned with stiff, wire brushes, but others may chip if they are not washed with less abrasive tools. Generally, a stiff brush is suitable for cleaning cast iron cooking grids, and a soft or brass brush will clean porcelain coated grill grates.
A brass brush, steel wool, or a wire brush can clean stainless steel grids. If you are unsure, use the cleaning tools recommended by the manufacturer.
Cleaning Cast Iron Barbeque Grill Grates
Soften food particles by closing the grill and burning it for 10 to 15 minutes until the debris becomes ash. When the grate cools, use a stiff, wire brush to wipe the charred debris off the cooking grates. Massage a small amount of oil around the grid to prevent food debris from sticking to the surface. Use a cloth to remove any excess oil.
Cleaning Porcelain Coated Grills
Loosen debris from the grates with a soft cloth. Then soak the cooking grids in soapy, warm dish water for 30 minutes. Use a soft brush to remove additional debris. If food remains, remove the grates from the sink before coating the particles with a light paste of baking soda and hot water. Let the paste sit for 20 minutes. Then remove the debris with a soft mesh or brass brush. Dry the grates with a towel.
Cleaning Stainless Steel Grids
Heating a stainless steel cooking grate is an excellent way to loosen food. Use a wire brush to push warm, charred particles off the grid. When the barbeque grill grate is cool, soak it in warm, sudsy water. Steel wool and a sponge will remove most of the debris from the grates.
For a deep cleaning of the entire grill, spray a solution of equal parts water and white vinegar on the grates and inside the grill. Close the hood, and let the vinegar solution remain in the grill for at least an hour. Then wipe the surface. Be careful to remove all the vinegar to avoid a lingering taste on your food.
Other Tips to Maintain Clean Barbeque Grill Grates
Close the barbeque hood when it is not in use. Use a barbeque cover to protect your barbeque and cooking grates from weather, debris, and insects. Remember, cleaning a cooking grate is simple. The effort will enhance the taste of your food, make the grill easier to light and the durability of your cooking grids.