One of the challenges of rural living is having to do most – if not all – of the repairs around the house yourself. It is a challenge, but one that lets you have a lot of fun. Many of those who live off the grid actually have a full workshop for woodworking and general around-the-house repairs. You can too.
There are several things you need to prepare before you can handle any repair you have to do. Having the right tools for the job is one of them. In this article, we are going to take a look at some of the best tools to own for this purpose.
Best Tools to Own for DIY Repairs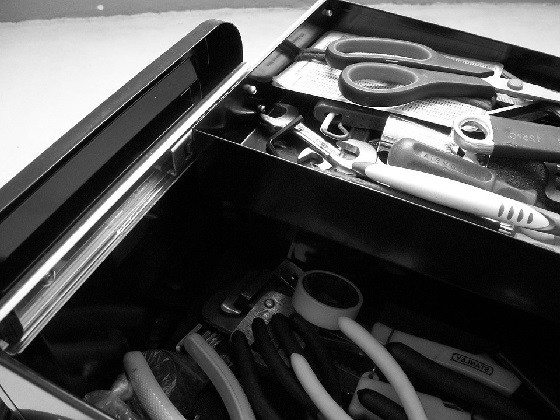 The Toolbox
First, start with filling your toolbox with the essentials. Pick up a claw hammer so you don't have to use a stone or the back of a screwdriver to nail things to the wall.
It is also a good idea to have a set of pliers, particularly the needle-nose pliers, for getting nails out of the wall and other things.
You will also need a good screwdriver set. Make sure you get one with a sturdy handle and a complete set of screwdriver heads.
If you can't find a kit that fits all of your needs, you could also get several kits for different purposes. This lets you have a smaller handle for smaller heads, and a bigger one for rigorous tasks.
The last three essentials you want to add to the toolbox are a tape measure, a flashlight, and WD40. The latter is known as the lubricant to have for everyday repairs and maintenance.
It can handle anything from a squeaky hinge to getting your old power tools working again.
Power Tools
Depending on the size of your workshop and the kind of work you want to do, you can add several power tools to the arsenal. If you want to do more work with wood – such as when you love working on your own furniture – it is actually a good idea to invest in an industrial-grade moulding sander.
A power drill, a jigsaw, and a circular saw are the next power tools to look into. They are also among the tools that will speed up your work with a wide range of materials. If you pick up a molding sander, you can skip looking into a hand sander and a router; the molding sander is more than capable of handling any woodworking task you throw at it.
Don't forget a generator to operate these tools around your property or in case of a power loss.
The Small Guns
To complete the set, pick up some tools for doing electrical repairs. A pair of wire cutters and strippers can make your life a lot easier. Be sure to have some insulation tape in the drawer, spare wires, long-necked screwdrivers, and a test pen or a multimeter (volt/ohm meter) in your toolbox as well.
Complete the set, and there is no repair you cannot handle. Once you have covered the basics, you can continue by adding more tools such as a sledgehammer to better meet your specific needs and preferences.