Last Updated on
Homesteading for beginners, For those in the environmentally aware circles, there is a term that is making a comeback of sorts albeit in a slightly different meaning than was originally intended.
That term is homesteading. Homesteading was originally a US government legislation that gave away free land to people who took large tracts of rural land and then converted it into their primary landholding and place of residence.
It was a huge success as it helped develop some of the largely rural parts of the country years ago.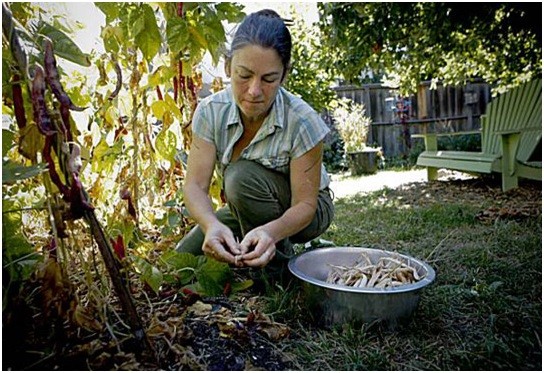 What is homesteading?
Nowadays, homesteading means to live a sustainable lifestyle away from the city.
It is a throwback to the rural lifestyle which many of our forefathers used to practice.
The decision to move away and live a life on the homestead is becoming more and more common across the nation.
Homesteading for beginners, making a living homesteading, homesteading school and homesteading today
People who have taken the decision to homestead live a life that is much easier on the environment than a typical urban lifestyle.
These people are much more in tune with nature as they live a healthier and more wholesome life.
They usually have a garden in which they grow fruits and vegetables seasonally.
This is for their consumption as well as for local commerce.
They contribute to local farmers markets where they have an opportunity to sell the produce that they have grown over the season.
In addition, they also rear animals that serve as both a food source and again provide an opportunity to make a living off the land.
Why homesteading?
Some wonder why some people make the choice to live a harder life.
Why choose a life that involves more manual labor?
What is it about homesteading that attracts them?
Well, there is another way of looking at this decision.
The people who have taken the decision to adopt this lifestyle claim that they are closer to nature.
They have a closer connection to the community around them.
Almost all of them agree that theirs is a more straightforward and a fulfilling life.
How to make a living homesteading
So you want to live self-sufficiently off the land?
Leading a homestead lifestyle requires a serious commitment on the individual's part which may include a sizable investment of the land itself.
Can the homesteading lifestyle provide an income too?
We think it can. So the question we are attempting to answer is how to make a living homesteading?
A lot of the young people have been moving into rural areas setting up homesteads.
They take the example of their parents who grew up on large tracts of land in the rural areas.
They are preparing food in the traditional manner and basically living in a manner which utilizes minimal resources.
Here are possible income sources which will help you make a living and even make the land pay for itself.
Beekeeping
Beekeeping is a fascinating hobby that many people turn into a business.
It doesn't take a lot of space, and there are many months when there is little work you will have to do which will enable you to market your business or take on other projects.
Before starting out, you may think there is only honey and honey-related products to sell.
Yet, when it comes to beekeeping, there are many income streams.
When you are starting out and learning, you will likely be drawn to some things more than others.
Perhaps you will be interested in how to breed queens or to maintain hives.
You can sell starter colonies and beehive products (including wax and starter jelly).
There's even photography, activism, science, bee removal, bee products and equipment, education, and more.
Or maybe you just want to keep bees for fun.
Here's everything you need to get started in beekeeping.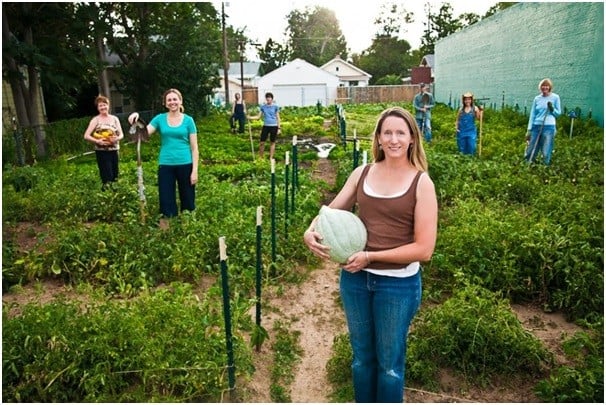 Make Money Selling Timber
If you have purchased a piece of land that is heavily wooded, then that in itself is a huge opportunity to earn money.
Timber companies will pay you good money to come and clear your land for you.
All you need to do is inform them that you have standing timber which you are ready to sell.
This sale can be either to large companies or even individuals.
There are always people looking to purchase firewood and you can cater to these people.
Make Money Selling Rocks
If your land has a lot of rocks then that can too be a source of income as there are people who are interested in buying all kinds of rocks.
A simple website to advertise the rocks found on your property can see a surprising amount of interest in what most people see no value in.
Make Money Selling Livestock
Livestock is reared on homesteads for the purpose of food and can be a source of income too.
There are auctions in most small towns for livestock of good breed.
These animals can be raised at your homestead and then later sold for profit.
Miniature cattle breeds are often the perfect choice for a compact farming space.
They can provide milk and later, meat.
Make Money Selling Eggs
Chicken and duck eggs are always in demand wherever your homestead may be.
These can serve as a steady source of income.
Quail eggs too go for a tidy sum and it may not be a bad idea to raise quails along with chicken and ducks.
Beating Food Challenges with Chicken Eggs
5 Important Tips on Raising Roosters
Make Money Selling Produce
If the land is amenable to it then you can do small scale farming on it too.
It requires time, patience and skill but it pays off well in the long run.
The produce from the land can be sold at local farmers markets.
More and more people are shopping at these markets as the trend to eat local grows.
If you are short on space, consider a DIY hydroponics system.
Other sources of income
Apart from all of these you can always sell your skills that you have gathered as you set up your own homestead.
Even inventory that you may have purchased can leased out or rented out to make extra money.
Homesteading school
As the concept of homesteading is spreading across the United States, more and more people are interested in acquiring the necessary skills that will let them live off the land in a wholesome and self reliant manner.
It is to impart the skills required to run your own homestead that a number of homesteading schools are cropping up across the country.
We take a closer look at the skills that you can learn at these schools as well as list out some of the better ones across the country.
A good way to adjust to some of the changes that you will face as well as learn some of the skills that you will need when you take the decision to run your own homestead is to join a homesteading school.
Most of these homesteading schools have been started by pioneers of the return to this movement.
They want to make the path that they followed easier for other to follow.
Top Homesteading Skills
Homesteading Product Reviews
The Backyard Homestead
There are a number of established homesteads that have hands-on courses that allow to you to get a feel of the life firsthand as well as learn the necessary skills.
It is important to develop these skills as you work as they also can be a source of income to you in the future.
Skilled workers are always in demand on homesteads.
Workshops and learning on farms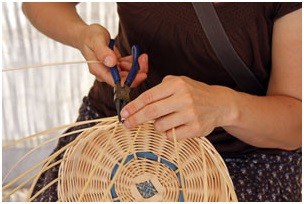 Kimberly Coburn who has started Homestead Atlanta shared that she realized a number of people want to experience the fulfillment that she has by starting their own homestead.
Her school is not rigid about curriculum that they follow.
Most of the learning is practical and hands-on.
The purpose is to teach as many skills as possible in the allotted time so that a wholesome and economically viable lifestyle is possible for the 'students' that pass out from there.
The classes for these schools too can take place at a different location every time.
It can be a discussion at a restaurant or a beekeeping class at a bee farm.
The approach is low-resource by intention.
Some people prefer to take workshops at functioning farms.
These workshops are becoming more and more common across the country now and can start from as little $25 per session.
All kinds of people attend these schools and workshops, not necessarily beginners.
Learning homesteading skills
A number of people took the plunge into homesteading and then realized that there are some skills that they needed to polish or learn from scratch.
These schools have started receiving help in the form of fiscal support as well as access to facilities by corporate players in the field.
Kimberly's school had a tie up with Georgia organic that allowed her to expand the scope and reach of her program much beyond what she had possible imagined when she started out.
A simple web search for these schools reveals a map of the United States with the homesteading schools in your area marked out.
If you are considering a shift to this lifestyle then it may be a prudent idea to attend one of these schools and acquire the necessary knowledge that will allow you to make a seamless switch.
There is so much to consider when deciding whether to homestead:
Consider the move on your family and possibly being away from extended family
Year-round work it will take, in all types of weather, to make your family self-sufficient
Cost to uproot your life and move (if necessary)
Can you keep your job and start projects on the side
Consider the schooling options available if you have children.
Take the time to understand what is homesteading all about before you take this huge lifestyle change into consideration.
Investigate a homesteading school to help.
And it is possible to make a living homesteading, but everyone has to be "on board."
You can start small with something that interests you, and grow from there.
Homesteaders Life Insurance and Benefits of Living Off the Grid
Applying for Homestead Insurance When you Decide to Go Green
Why Do I Want to Live in the Country?
Moving to the Country – Is this really the right property?
Moving to the Country – The start of the journey
Living in the country ~ Best rural places to live