Putting Up Fencing – Have you been looking around your yard feeling that it's got a real lack of privacy, and you just don't feel as though the space is your own? If you don't have a fence, then that could be your problem right there.
Installing a fence around your property, specifically, your backyard creates a designated area that offers privacy and the ability to really make the space unique and your own.
If you have pets or small children, then a fence also acts as a safety measure making sure everyone and everything is kept safely within the backyard.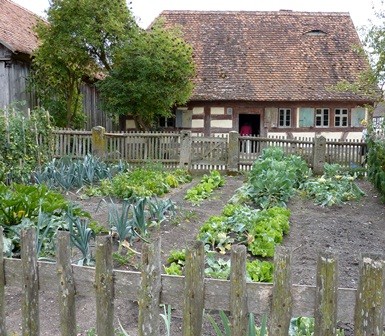 5 Hacks for Putting Up Fencing
So, before you jump right in and tackle the job yourself, there are some tips that you may want to consider.
Know Where Your Property Line Is Before Starting
Here's a tip that seems too simple to mention, but all too often people just assume they know their property line only to install the fence in the wrong location.
You may also be required to get zoning and building permits before you start building. Because you will need to dig in the ground for the posts, you will also need to locate where the underground utility lines are. Call 811 to find out.
Your local utility company can come out and mark those areas for you.
Rent a Post Hole Digger
If you have plans on digging the holes for the posts by hand, then it's time to think again. The holes required will be quite wide and deep, which means a whole lot of grunt work on your part.
It is much easier and faster to rent a post hole digger.
Talk to Your Neighbors in Advance
It's also a good idea to speak to your neighbors and let them know about your plans before the job actually begins. Putting up a fence will affect them too, so it's just common courtesy to at least let them know.
Give Thought to the Kind of Fence That Would Be Best
You will also want to give thought as to the right kind of fence you want to install. There are different materials, designs, and heights, all of which accomplish different things.
If you want a fence for privacy, then it's best to look into privacy fencing. If you're just looking for a basic fence to keep the kids in the yard, then maybe a chain link fence is all you need.
How to Keep Animals Out of Garden Without Fences
Hire a Professional Even If It's Just for Part of the Job
It's no secret that installing a fence is very tedious, time-consuming, and very labor-intensive. With that said there is also knowledge that is needed in order to install it properly and securely.
What this means is that a professional can really come in handy. The professionals will be able to install not just the traditional wooden style fences but also chain link, vinyl, and ornamental fencing.
These can require specific tools that you may not even have on-hand, never mind how helpful it will be to use someone with experience. Each of these tips will help to ensure your fence is exactly as you envisioned.
Related articles: