Free land might seem like something too good to be true, primarily as most people are taught that property is one of the most profitable investments you can make. If you have always had the dream of owning and operating a homestead, looking into free land can quickly transform your vision into a reality.
Stemming from the development of the now-dissolved Homestead Act of 1862, there are still states and provinces in North America that provide entirely free land to homesteaders.
What Is the Homestead Act of 1862?
Developed in 1862, the Homestead Act took effect in 1863 with the promise of providing 160 acres of public land to relatively anyone. All you had to do is pay a minimal fee for filing. In addition, you would agree to live on the land with the sole purpose of improving it over five years.
Why would the government agree to give away unappropriated public lands to the general public without requiring them to pay substantial fees for the property?
The sole purpose of the Homestead Act was to help encourage the development of the American West. What better way to encourage settlers to visit certain areas than to provide free land?
The only requirements citizens had to follow were to at least be 21 years of age. This means that anyone, regardless of race, gender, or citizenship, were eligible to take advantage of this program.
As expected, this helped to bring tens of thousands of settlers to a variety of areas across the United States.
In addition, because the program encouraged anyone of any race to acquire land, race relations in the American West were much better than they were in the south. This encouraged African-Americans to escape from the confines of Jim Crow oppression.
What Is Free Land
Free land for homesteading had a much different definition than what we know today. Homesteaders used not to have to worry about paying anything for the property, apart from filing fees. Today, homesteaders have a few more financial responsibilities when it comes to finding properties to generate traffic to small towns and communities across the United States.
Even though you are very unlikely to find entirely free land, many local governments are willing to forego property taxes for several years or assist with the down payment of building a house on a parcel of open land.
You might also find that certain areas will provide tax rebates in your first year of filing if the property value of your land increases, as well.
The most important thing when investing in a public land is to consider the local bylaws of settling in that area. The majority might require you to build a house on the property to be eligible for any financial benefits.
Where to Find Free Land in the United States
Even though the Homestead Act of 1862 is long gone, there is still an assortment of cities that have comprehensive packages to encourage families and individuals to move onto their land in hopes to boost populations.
You might find that some communities have a variety of packages to help significantly reduce the costs associated with settling in a new area. This is fantastic for families who are ready to get out of the city and live a more secluded, rural lifestyle.
It is also important to note that you are highly unlikely to get your hands on 160 acres of land, which would likely be too much for the average family to manage anyway. Learn about the best states for homesteading along with the laws.
Free Land in Kansas
Three towns in Kansas are currently offering free government land for homesteading: Marquette, Lincoln, and Mankato. These cities require you to fill out an application to be considered for any land, and there are a couple of restrictions to consider.
Lincoln
The free land program in Lincoln was developed in 2004. The idea was to give 21 lots of land to applicants in a first-come-first-serve manner. Then again, there is little to no information as to whether these spots were actually filled.
What you might find to be most interesting about settling in Lincoln is that the available properties are in a suburban neighborhood compared to a rural setting. This can be slightly more comfortable for families transitioning from the city.
Marquette
Marquette has a similar program to Lincoln, in which they are offering more suburban free lots compared to traditional farm acreage.
However, there are a few additional restrictions to take note of. One is you will need to build a house within five years of having your application approved.
There are also housing requirements to consider with Marquette's free land for homesteading program. One is the house must be at least 1,000 square feet and placed on a permanent basement or foundation.
Mankato
The third community in Kansas currently offering public land opportunities is Mankato, a town of approximately 900 people. To be considered for their land, you will need to apply through the city, similar to most of the other communities.
There are 26 lots available that are located within a reasonable distance to a high school, hospital, and shopping center.
It's essential to consider the restrictions for applying for free land in Mankato. They are more strict than the other two Kansas-based communities. A few of the restrictions include:
Applicants must be pre-approved by a lending institution
There must be a written agreement with a house-building contractor before applying
The single-family dwelling must meet all national and local codes
Homes must be at least 1,200 square feet, not including the basement, porch, or garages
Free Land in Nebraska
Another accessible state that has plenty of free land opportunities is Nebraska, especially if you're looking for family-friendly environments. With small towns looking to boost their population, you're likely to find some of the more recent free land opportunities in this area.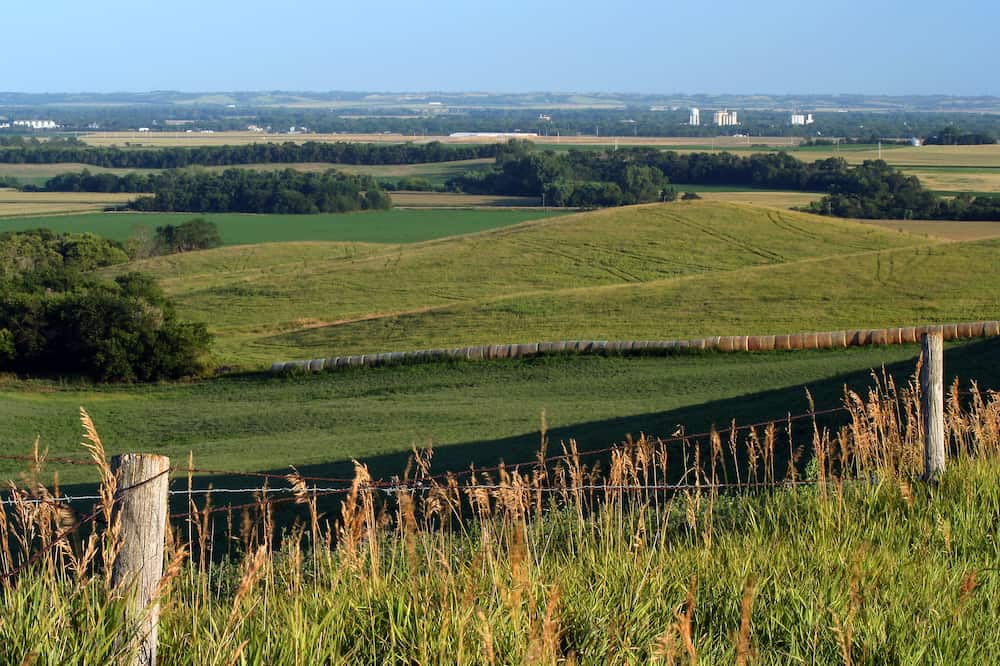 Elwood
Regarding information about the free available land in Elwood, know that they have a homeownership program. Elwood, Nebraska has been able to provide several fantastic lots to single families interested in building and residing in a custom home. Each lot measures around 100 by 150 feet, providing plenty of space for a perfectly-sized house. However, you will need to begin construction on the lot as soon as one year after your application is approved.
Homeowners will need to occupy the residence within two years of approval and will also be required to provide a $500 deposit. This deposit will be refunded when your home is complete.
Curtis
As of the end of 2018, Curtis, Nebraska still had a substantial number of city lots available for prospective homebuilders to consider. That is, as long as you intended to build a house of at least $100,000 in taxable value. You'll find many of the guidelines are similar to the other free government land for homesteading we've discussed this far.
Free lots in Curtis involve building a single-family dwelling within a certain amount of time after having your application approved. Your newly-built home will also need to abide by federal and local guidelines and codes to ensure the safety of the community.
What you'll like the most about the available lots in Curtis is that they are available along paved concrete streets. In addition, every lot has access to utilities, so you won't have to worry about paying to run your lines.
Free Land in Iowa
The third state we've explored to find free land is Iowa. This state is home to an assortment of farming communities and fantastic family-oriented neighborhoods. Fortunately, there are a couple of towns that have multiple lots available for prospective homeowners. This is perfect if you want to be relatively close to the bigger cities such as Omaha and Des Moines.
Manilla
Manilla, Iowa, frequently touts that they have some of the lowest living costs in the entire United States. This makes Manilla a very community-centric area, a desirable place for small families and individuals to live. If you're on the hunt for land perfectly-sized for a single-family residence, this is one of the main towns to consider. They have up to 16 individual lots available at no cost.
Each of the lots available in Manilla has a five-year 100% tax abatement, investment-protecting covenants, paved streets, great sizes, and on-site utilities with no hookup fees.
Apart from ensuring your home is up to code, there appear to be no other requirements for prospective homeowners in this area. All you have to do is apply through the city to be considered for one of their developments.
Marne
In Marne, they have a multitude of lots available to give away for free. The average lot size being 80 by 120 feet. Another advantage of their communities is that each property has access to cable TV, phone services, and high-speed internet. These services ensure that you can take advantage of all of the top amenities of modern society.
Only 45 minutes outside of Omaha, you won't feel incredibly isolated from the hustle and bustle of city life. However, you will be far away enough to where you can enjoy the peacefulness of suburbia.
The community boasts year-round activities, volunteer opportunities, a baseball field, playground equipment, and more.
If you're a small family searching for a free land opportunity, this could be one of the best small communities to take into consideration, especially as they have a reasonably low tax rate, as well.
You may meet the requirements on the free land application. To qualify for a free lot, you will need to build a house that is at least 1,200 square feet. It cannot be larger than two stories.
Free Land in Buffalo, New York
If you're not interested in giving up the benefits of city living, you should undoubtedly consider the Urban Homestead Program in Buffalo, New York. The central premise of this program is to help rejuvenate certain areas throughout the city in coordination with the Urban Renewal Areas project.
Every lot in this program cannot be needed for public use, and a qualified buyer cannot be attempting to purchase the property. Any sale of the property will take precedence over homesteading.
Fortunately, you won't require a lot of money to maintain a residence in Buffalo. Applicants will only need one dollar and closing costs to qualify for prospective properties.
Application Process
There are also a lot of stipulations to think about before applying, including:
Applicants must provide sketches with cost estimates and dimensions for their residents
Applicants must prove financial sufficiency to build a house. Bank statements, line of credit, or letter of commitment from a financial institution will qualify
The purchaser must acquire permits
Buildings must be made within 12 months, and buyers will need to live on the property for a minimum of 36 months
A second aspect of the free land program in Buffalo is the Rehabilitation of Existing Residential Structures. If you happen to find an existing property in an eligible area and want to take it on as a primary residence, this is also a possibility.
Investors can also use this program to develop housing opportunities for low-income and moderate-income families.
Before being approved for this program, you will need to have an interior inspection conducted of the property. You will need to show that you have immediate access to $5,000.
Also, you will need to provide the city inspector with acceptable rehabilitation plans for the property. In addition, you will need proof of financial resources to deal with the rehabilitation costs.
Find Free Land
Finding free land is not as difficult as it may seem. There are many ways to find free land, including online resources and classified ads.
One way is to check with the government to see if any unused land is available. The government will sometimes offer land to people who are willing to use it for farming or other purposes. Another way is to look for abandoned property or land that is not being used. There are also a few websites that list free land opportunities.
While potentially more difficult, private landowners will sometimes offer land to people who are willing to use it for farming or other purposes.
Although you might not be able to find land that is entirely for free, there are a multitude of communities that offer near-free opportunities for single families and individuals.
If you're ready to take a new step in life and build your own rural home, be sure to consider free land. It can help you save a lot of money in regards to being a homeowner.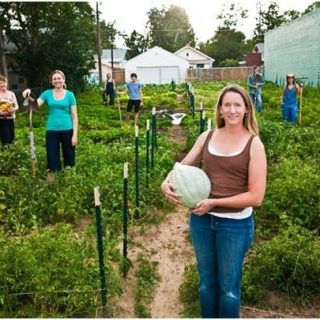 How to Find the Best States for Homesteader
What is Homesteading
So you want to be a homesteader? If so, it's important to know the best states for homesteading. A change this big requires you to leave the conveniences of the suburban or urban life. However, living a life of self-sufficiency is possible once you find the right piece of land, you'll be able to change the way you live. Whether you want to live off the grid or have a more modern homesteading life, there are plenty of options across the United States for experienced and beginning homesteaders.
Instructions
Tennessee
Idaho
Oregon
Missouri
Michigan
Alaska
What States Offer Free Land?
Kansas
Texas
Colorado
Missouri
Nebraska
Minnesota
Iowa
Maine
New York
Ohio
What Is the Cheapest State to Buy Land?
Tennessee
Arizona
Florida
Arkansas
New Mexico
What State Is Best for Off Grid Living?
Maine
Montana
Tennessee
Alaska
Notes
Homesteaders of America
Like any other big change, switching from urban living to homesteader is never easy. What's more, if you're wondering if can you still use the Homestead Act, you'd find that the original no longer applies. Nevertheless, there are plenty of exceptional states that offer homesteading land and inexpensive land.
So, whether you want to live off-grid or are ready to start your own farm in a rural town, embracing the homesteading lifestyle is possible. The key is to know how and where to start.
Related posts: