Mini indoor greenhouses are a pleasure for the eyes and the environment.
They add a touch of green to your decor while producing flowers or nutritious food and fresh air.
If you're looking to set up a mini indoor greenhouse, we have some tips and tricks that could help you get the best of it.
What are the top reasons to own a mini indoor greenhouse?
Before we jump into our greenhouse setup tips, let's get some of our facts straight on why indoor greenhouses are becoming so popular.
Did you know that an estimate of 42 million households in the U.S. grew food in their own gardens?
That's a 17% increase since earlier in the decade, and the numbers are constantly growing.
Millennial's and urban dwellers have been the primary drivers behind this trend.
The environment-focused millennial's always look for ways to save on their grocery bills as well as to do their part for the community.
Urbanites have become increasingly frustrated with the lack of fresh produce options in cities.
Perhaps you share similar concerns about saving your hard-earned dollars, eating pesticide-free food and doing things that are better for the environment.
A greenhouse is your ticket to making these essential changes.
And these days, even if you live in a small apartment or in a townhouse with a small yard, a tiny indoor greenhouse can satisfy all your needs. Small Indoor Greenhouse
Owning a mini indoor greenhouse has benefits galore!
Most important Mini Indoor Greenhouse Benefits
80 Acres Farms Fully Automated Indoor Farm of the Future
Growing organic healthy food
One of the main reasons why so many people, especially youngsters and millennial's, have started gardening at home is because of pesticide use on supermarket produce.
These days, even organic food can have certain types of pesticides and herbicides sprayed on them.
There's also the concern surrounding industrial farming and leaching of nutrients from the soil.
Because so many industrial farms have depleted soils, our store-bought produce has limited vitamins and minerals.
Essentially, a carrot grown today doesn't have as many minerals as a carrot grown in 1970.
When you grow your own produce, you know exactly what goes into it.
And mini greenhouses create the perfect environment to start nearly anything from seed.
Creating sustainability
Planting your own garden, even if it's just a couple of herbs in a small indoor greenhouse, can help you become more sustainable.
You can get away with making fewer trips to the grocery store and even reduce the impact of fuel-powered machinery harvesting your veggies.
Refreshing the air
As all plants give out plenty of fresh oxygen, having a mini indoor greenhouse can take out the toxins from the air in your apartment or house and freshen it up.
In the long term, this can help detoxify your body and heal dryness on skin and eyes.
Extending growing seasons of plants
If you're into growing flowers, having a greenhouse can help you extend their growing season.
For an indoor greenhouse, the weather and seasons are not important.
They have their own mechanisms to maintain the temperature, thus allowing plants to grow throughout the year.
Mini indoor greenhouses also provide an oasis for warmth and moisture during the winter months.
You never have to be worried about loosing any of your plants to cold weather.
You can also keep your exotic and sensitive plants like orchids, citrus trees and tropical fresh and well while feeling like you have green thumb superpowers!
Adding to the decor
Finally, the aesthetics of a greenhouse can be a trend setter.
These days, there are many ways of setting up creative greenhouses in limited space areas.
Your indoor greenhouse can be a place for conversation with close friends and family. They can be stylish as well.
Maybe you can add a few indoor decor elements like dry flowers and sculptures plus a couple of chairs to make the greenhouse a true heaven.
Setting up the perfect mini indoor greenhouse
Now that you know all the great reasons to own a mini indoor greenhouse, you can get started with designing one.
Firstly, you've got to decide whether you want design or function; if you want something that will look nice, consider purchasing a mini glasshouse.
For a more functional one, you could setup seed trays and LED lights in a plastic enclosure.
Once you select your preferred appearance — form or function — you can purchase the equipment.
Requirements for a design-focused mini indoor greenhouse
A miniature glasshouse (you can use a greenhouse kit as well)
Small decorative pots
Seed starters
Good quality seeds
Mats for flooring
Soil
Requirements for a function-focused mini indoor greenhouse
LED or fluorescent lights
Heat mats if you cannot get reliable heat from light alone
Shallow trays
Seed starters
High quality seeds
Soil
Both types of greenhouse require the following:
Ventilation options
Drainage
Areas of direct sunlight
Humidity control or humidifiers
Once you have everything you need, you can start setting up your mini indoor greenhouse.
Mini Indoor Greenhouse Setup Hacks
Now that you've selected the type of greenhouse you want and have the supplies, it's time to begin setting it up.
How to best set up your indoor greenhouse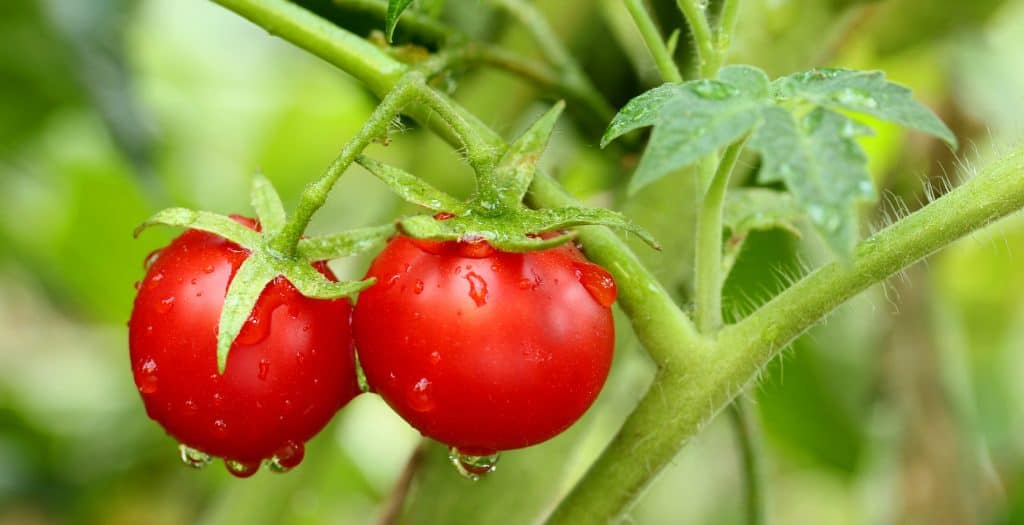 Here are our top tips and tricks to install the perfect greenhouse for your needs indoor:
Mini Indoor Greenhouse Hack #1: Preparing pots and trays
Begin first by filling shallow trays or small pots with your potting mix.
There are many types of trays available in the market today.
You can choose from biodegradable ones to those that have partitions and coverings to lock in moisture.
Trays with individual cells are like templates for gardening.
If you purchased seed starters, lay them out on a flat tray so they can absorb water.
Next, fill the tray underneath with about 1 inch of lukewarm water.
Let the water absorb through the bottom of the tray for about 30 minutes until the soil or seed starters are moist to the touch.
Dump out any excess water from the tray.
You can be creative with how to plant your seeds.
Items that you can use instead of store-brought trays are:
Egg shells (biodegradable and organic)
Milk cartons or plastic boxes (you contribute to recycling!)
Toilet paper and kitchen napkin rolls (you'll always have so many of them; now you know what to use them for!)
Broken cups, mugs and kitchen ware
Old bottles (both glass and plastic)
Broken pipes
Paint these items beautifully and you have a sustainable greenhouse!
There are a lot of different types of pots out there what can enhance the beauty of your greenhouse.
Pots come in materials like as metal, clay, ceramic, stone, glass, plastic and terracotta.
Some plants don't need pots and can be grown in jute or paper bags.
Mini Indoor Greenhouse Hack #2: Choosing soil
Choosing the right soil for your mini indoor greenhouse can have a profound effect on your plant.
Good quality soil from a potting mix is essential to sprout perfect seedlings.
The soil should be able to retain sufficient water and at the same time, allow air flow.
Mini Indoor Greenhouse Hack #3: Sowing the right seeds
Now that you have your pots and trays ready, let's see which plants are best for indoor growth.
Best indoor plants you can grow are:
Herbs — mint, parsley, oregano, etc.
Aloe vera
Annuals like cosmos and zinneas
Vegetables like lettuce, carrots, radishes and dill
Water plants like spring onion
Lemon trees
Consider buying organic, open-pollinated seeds or the heirloom variety.
They will yield tastier produce.
Start the seeds in seed plugs or soil.
Seed plugs make it easier to transfer the seedlings from the greenhouse to the ground without damaging its roots.
Once your soil or seed starters are moist, follow the instructions on the seed packet to sow your seeds.
In most cases, you will plant the seeds at a depth twice the seed's width.
If you're using flat trays, plant the seeds about 1 inch apart.
For trays with individual cells or seed starters, plant 2 seeds per cell.
Once your seeds are sown, use a mister bottle to moisten the surface if the top of the soil feels dry.
Mini Indoor Greenhouse Hack #4: Ensuring sunlight and temperature
Make sure you put the mini greenhouse in a place that receives plenty of bright but indirect sunlight.
Most plants need about 6 hours of sunlight per day.
You can even use reflectors to reflect light into corners of the greenhouse.
Also, you will want to monitor the temperature to ensure it stays between 65 and 75 degrees Fahrenheit within the greenhouse walls.
Use a portable temperature reader that can measure the humidity as well.
Most plants need at least 50% humidity, except for cacti.
If you constantly lock your indoor greenhouse, you may want to monitor how much of moisture accumulates inside.
Occasionally, you will need to open its flaps or windows to allow excess moisture to evaporate.
When using trays with covers for indoor plants, remove the covers when the seeds start to sprout so that the condensation doesn't become overbearing for the baby plant.
Mini Indoor Greenhouse Hack #5: Seedling care
Soil dryness:
You will need to monitor the soil dryness more carefully at the beginning stages of planting.
The soil should always be sufficiently moist.
Whenever the surface of the soil dries out, add water to the drip tray to allow the water to soak up through the bottom of the soil.
Watering this way also prevents fungus from growing on the small leaves which can happen if the seedlings are too damp.
Using fertilizers:
Do not be eager to begin fertilizing your plants too soon.
Fertilizing seedlings too early in their days can burn their leaves.
Use them only after the plants have reached a height of at least 6 inches.
Replanting guidelines:
To avoid replanting shock, take a scoopful of the soil with the seedling and add it to the mixed soil in the new pot in which you intend to plant it.
This way the seedling does not have to accustom to a completely new environment.
The new pot should be big enough to hold the full grown plant.
Also avoid planting too many seedlings in one single pot.
When they shoot up, their width will pose constraints to each other.
Get Your Mini Indoor Greenhouse Today
The turn of spring is the perfect time to get your seeds started in your mini indoor greenhouse.
Remember, your greenhouse doesn't need to be fancy.
It should simply be warm enough and be able to trap moisture to help your seeds germinate.
Gardening with a greenhouse is incredibly rewarding for all those who give it a try.
If you're a new gardener, don't be hesitant about planting some greens.
Maybe your green thumb will shine through and you will discover a long-lasting and fruitful (literally!) hobby.
Learn more about gardening supplies for greenhouses here.
Indoor greenhouses are great additions to homes and apartments.
Not only do they provide clean air, fresh food and moisture, but they are also a pleasure to look at and give our eyes much needed relaxation.
A mini indoor greenhouse is also a mood booster.
According to many cultures, having indoor plants increase the positive aura of the home.
These greenhouses are easy to construct with minimal requirements.
You can install them in a sunlit corner of the house or beside a windowsill.
Plants with minimal watering needs can even be used as artistic hanging decorations from ceiling.
Choosing the right seeds and ensuring there is sufficient ventilation and heating ensures your plants grow well within the greenhouse.
Setting up greenhouses can be a fun way to engage the family as well.
Children usually love to get their hands dirty in gardening pursuits and can learn a lot from taking care of plants.
Mini indoor greenhouses can satisfy needs of hobby farmers and beginner gardeners by giving you an oasis of nature in the heart of your own home.
For more information regarding greenhouses, check out our Greenhouse Learning Center.
Mini Garden on the Balcony – Fresh Vegetables Every Day
Best Greenhouses For Orchids
Small Greenhouse ~ Find the Best for Your Gardening