Rural Living Today Resources are simply a place to learn how to do things.
We talk about how to grow veggies, raise livestock, cook with cast iron, and do other "homesteady" things.
We are all about cooking from scratch – homesteader style.
We write comprehensive reviews on kitchen equipment that makes our lives a bit easier as well as sharing tips, recipes, and great ideas for food preparation, cooking, and preserving the harvest.
Over the years, we have found many different resources and products that have helped us on our rural living journey.
Here we have listed just a few of them, and we hope you will find some helpful new favorites among them.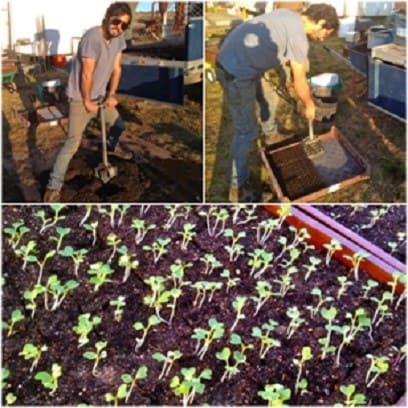 Resources to Learn Homesteading Skills, Homesteading Products, Tools and Equipment
Here are a few products that we heartily endorse – things that make it a little easier to live rural, whether it's a kitchen appliance, instructional book, or website.
Homesteading Product Reviews: Honda EM6500S Generator
Tools and Equipment for Farm and Garden
Mantis Tillers
Trailer Winches
Tractor Cart
GreenWorks Lawn Mower
Shop vac
Axes
Air compressors
Welder
Wood working Tools
Plows
Hedge trimmers
Rotor Tillers
Wood Splitters
Pruners]
Durable clothing for outdoor chores
Carhartt WorkwearJolly Garden Shoes by Alpro
Survival Belts
Muck Boots
Work Gloves
Food Preparation and Preservation
Ninja Kitchen System
Ninja Pulse Blender
Excalibur Dehydrator
FoodSaver Vacuum Sealer
Dutch Cheese Press
Gun Safe
Gun Safe for your car
KaBar Knife
Review of the Best Survival Knives So You Can Survive
Survival Knife Buyers Guide So You Survive Extreme Environments
Survival Kit for The Ka-Bar Survival Knife
Ka-Bar Becker BK7 Knife Review and Field Test
Small Greenhouse ~ Find the Best for Your Gardening
Misc Homesteading Items and Books
University of Massachusetts Soil Testing Lab: just mail in your sample and payment, receive a report by email–no matter where you live.
Homesteading Books (Non-Fiction)
Gardening
The Year-Round Vegetable Gardener by Niki Jabbour (Read our review here.)
Homegrown Herbs by Tammi Hartung (Read our review here.
The Fruit Gardener's Bible by Lewis Hill and Leonard Perry (Read our review here.)
The Vegetable Gardener's Bible by Edward C. Smith
Storing Apples: How To Store Apples
Livestock
Storey's Guide to Raising Pigs by Kelly Klober (Read our review here.)

The Backyard Homestead Guide to Raising Farm Animals edited by Gail Damerow (Read our review here.)
The Backyard Cow by Sue Weaver (Read our review here.)
Silkie Chicken: Getting to Know the Breed
Homesteading, Country Life, Rural Living Skills
How to Move to the Country by Patrice Lewis (Read our review here.)
The Backyard Homestead by Carleen Madigan (Read our review here.)
Your Custom Homestead by Jill Winger (Read our interview here.)
Storey's Basic Country Skills by John & Martha Storey (Read our review here.)
Any Storey Publishing books including Storey's Guides
The Encyclopedia of Country Living by Carla Emery
Any Joel Salatin books, including:
You Can Farm
Pastured Poultry Profits
Salad Bar Beef
Family Friendly Farming
Living with Wildlife/Landscaping for Wildlife by Russell Link
Homesteading Books (Fiction)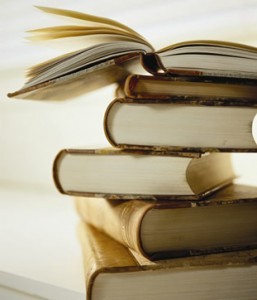 Pioneer- and early west-era novels often have descriptions of how life really was in days gone by, and one can learn a lot by reading about everyday life.
Some of these are great for giving kids an idea of the self-sufficient lifestyle.
(*Items also have TV series or movies based on the books.)
Centennial* by James Michener
Little House on the Prairie series* by Laura Ingalls Wilder
Lonesome Dove series* by Larry McMurtry
Louis L'Amour books* : Many describe pioneer life, trapping, foraging, and ranching/farming. Movies include Sackett series.
Love Comes Softly series* by Janette Oke
Red River and Dakota Plains series by Lauraine Snelling
My Side of the Mountain by Jean Craighead George (Bethany's favorite!)
Homesteading Magazines
Our own Rural Living Insider! (Subscription form to the right)

Backwoods Home www.backwoodshome.com
Countryside www.countrysidemag.com
GRIT www.grit.com
Hobby Farms www.hobbyfarms.com
Living the Country Life www.livingthecountrylife.com
Mother Earth News www.motherearthnews.com
Links to OUR FAVORITE BLOGS, WEBSITES AND RESOURCES
National Cooperative Extension site www.extension.org
Your local county Cooperative Extension pages–find yours here: https://www.usda.gov
Chris Martenson www.ChrisMartenson.com
Common Sense Homesteading www.CommonSenseHome.com
Frugally Sustainable www.FrugallySustainable.com
Hillbilly Housewife www.HillbillyHousewife.com
Home on the Range www.MausersandMuffins.blogspot.com
Little House in the Suburbs www.LittleHouseintheSuburbs.com
The Prairie Homestead www.PrairieHomestead.com
Preparing Your Family www.PreparingYourFamily.com
Homesteading Forums
Backyard Chickens www.backyardchickens.com
Backyard Herds www.backyardherds.com
Farm Dreams www.farm-dreams.com
Homesteading Today www.homesteadingtoday.com
Rural property development
Could you use some help planning the development of raw land or renovation of an old farm?
We has more than thirty-five years of experience in developing properties ranging from city lots to large acreages.
You can learn more about services here.
Have more questions?
Related Topics: