Choosing, buying and building a small greenhouse is a way to grow plants and crops in a controlled, safe environment that's easily accessible to your home. You can create a temperature-controlled space for your harvest whether you want to grow with soil or hydroponics while keeping out pests.
People's definition of "small" varies. It's important to consider if you want a:
Small walk-in greenhouse kit – It can be portable or not. If you choose a walk-in model, the interior greenhouse layout is also important. Be sure it's set up so you can do what you want to do and grow.
Pop up greenhouse – One in which you open and put plants in from the outside. A pop up greenhouse is like a mini greenhouse. You aren't able to walk inside of it.
I've compiled a list of the best greenhouse kits. They are excellent for beginners and experienced gardeners. You can decide which is best suited for your lifestyle, space, budget, what you want to grow, and where you will put it.
I also explain what to look for when buying a small greenhouse. In addition to size and cost, there are other factors to consider such as putting it together and how it will hold up to the elements.
Small Greenhouse
This small greenhouse kit review highlights what we consider the best contenders for smallest greenhouses for hobby and recreational purposes. Although many share the same purpose and functionality, many use different materials, differ in size, and are suitable in outdoor conditions more than others.
Quictent Mini Cloche Greenhouse
Best option for preserving a smaller garden's warmth.
Product dimensions: 71 x 36 x 36 inches
One essential component your greenhouse needs is the ability to preserve its internal temperatures in extreme weather conditions. The Quictent Mini Cloche Greenhouse is an ideal choice due to its heat and moisture control.
This affordable mini greenhouse provides excellent ground warmth for most potted plants and seedbeds. It has two doors located at the top of its roof with adjustable zippers to help you ventilate and water your plants. The Quictent also has a side door for additional ventilation.
This mini cloche greenhouse has a sleek, overlong cover design that makes it more airtight and secure. Users can place stones on the overlong cover for additional stability and reinforce its frame durability by securing its straps.
Pros:
Sturdy powder-coated steel framework with heavy-duty connectors
It weighs less than ten pounds
Transparent polyvinyl chloride (PVC) cover with zippers on ventilation doors
Ideal for indoor and outdoor use
Portable
Great ground warmth produces a 95% germination rate
Side door for additional ventilation
Cons:
It might not be ideal for gardeners who grow a more plentiful plant surplus
May not resist strong gusts
It doesn't come with instructions
Covering the frame might be challenging
JULY SONG'S Walk-In Greenhouse
Best option for small greenhouse with thickest polycarbonate panels.
Greenhouse dimensions: 6'2″ x 8'2″ x 6'4″
JULY SONG's Walk-In Greenhouse is an excellent option for gardeners that prefer larger interior space for their plants. Although this option is bigger than other greenhouses in our lineup, we believe its features are suitable for any home.
It has durable twin-wall polycarbonate panels that can combat frost, ultraviolet sun rays, water, and pests. Although the aluminum structure keeps it steady in most weather conditions, this greenhouse works best when assembled on a perfectly flat surface.
This model features a sliding door for easy access if you want an alternative to zippered entrance ways. It also has an adjustable roof vent that provides excellent humidity and ventilation.
Pros:
Rust-resistant aluminum frame for enhanced structure support
High headroom for tall plants
Adjustable roof vent
4-millimeter polycarbonate panels that provide excellent UV protection and insulation
Built-in rain gutters and outlet for collecting and draining rainwater
Sliding door for easy access
Can withstand wind and heavy snow
Cons:
It takes about six to eight hours to assemble
Assembly instructions are unclear
It needs extra reinforcement
The price might not suit some gardener's budgets
Ohuhu Portable House-Shaped Mini Greenhouse
This is the best waterproof greenhouse option.
Dimensions: 71 x 36 x 36 inches
The Ohuhu Portable House-Shaped Greenhouse is a suitable option for gardeners living in areas that receive consistent rainfall. It has an anti-aging polyethylene mesh cover that blocks UV rays and protects your plants from outdoor elements.
The Ohuhu's cover has a high waterproof rating that prevents rainwater from seeping in.
This affordable mini greenhouse is suitable for most gardeners' budgets and allows them to extend their growing season. Its portability allows users to grow their plants anywhere, from their garden beds to their balconies or patio.
To ensure this model's stability, you can use its built-in ropes to fasten the cover to its frame, place heavy stones to weigh down its overlong cover, or use ground stakes to anchor the frame's bottom. Although Ohuhu works well in most weather conditions, these strategies might be ideal solutions for windier environments.
This small-sized greenhouse might also be suitable for gardeners who can't afford models that incorporate several shelving tiers or want to save space while gardening. It's important to learn how to maximize space inside a small indoor greenhouse.
Ohuhu Portable House-Shaped Small Greenhouse Pros:
Waterproof
Lightweight
House-shaped design
Two double-zippered roll-up doors for easy access and convenient airflow
Anti-aging polyethylene mesh cover
Frame made with heavy-duty iron tubes secured with plastic connectors
Suitable for growing small and large plants
It comes with ground stakes to hold the frame's bottom in place
Cons:
Zippers might be prone to breaking
Mesh covering might not securely fit over the frame
The cover might begin tearing at its seams
VIVOSUN Mini Walk-In Greenhouse
Best for young plants or seedlings.
Dimensions: 56 x 28 x 76 inches
The VIVOSUN Mini Walk-In Greenhouse might suit you if you enjoy dedicating time to tending seeds, sprouts, or blossoming plants. The 3-tier design incorporates four wired shelves for placing your plants. The heights differ between each shelf, allowing you to easily select an appropriate spot for your plants.
This small greenhouses has a roll-up window on both sides that provides extra sunlight for your plants. This feature is also great for checking your plants throughout the day. Gardeners cultivating sensitive or high-maintenance plants might find this feature very convenient for their daily or weekly gardening routines.
Another feature that you might enjoy from this greenhouse is its durable polyethylene cover. Its mesh design keeps bad weather and the sun's UV rays from damaging your plants while diffusing light to balance their growth.
The cover's double-stranded edge banding and embedded anti-cold agent extended its lifespan three months more than other brands.
VIVOSUN Mini Walk-In Small Greenhouse Pros:
Polyethylene cover with an anti-cold agent that lasts three months longer than lower quality covers
Lightweight at 15 pounds
Roll-up windows located on its sides
Frame poles and connectors constructed with powder-coated steel
Folds into a storage bag for easy storage and transport
Additional four ropes and stakes for securing the greenhouse against powerful wind
VIVOSUN Mini Walk-In Small Greenhouse Cons:
The shelves can't hold weighted planting pots
Some people might not enjoy using the ribbon ties to secure everything
Unclear assembly instructions
EAGLE PEAK Mini Greenhouse with Casters – Optional Portability
Dimensions: 28 x 19 x 67 inches
The EAGLE PEAK might be an ideal choice for you if you want to install a portable plant gardening greenhouse on your property. This 4-tier mini greenhouse has four removable casters that allow you to move the unit easily.
To ensure its stability, set its brakes. You can also detach the casters if you prefer traditionally anchoring your small greenhouse.
The EAGLE PEAK has detachable shelves that let gardeners customize the height between them. Although the greenhouse has the same height after removing the shelves, it would be best to keep them in place to maintain the steel frame's stability.
Although you can use this greenhouse outdoors, you can also remove its cover and place it indoors to separate it from the outdoor elements.
EAGLE PEAK Mini Greenhouse Pros:
Easy to move around at 10 pounds
Four removable casters; two have stability brakes
Non-toxic and odorless polyethylene cover
1-year limited warranty
Zippered roll-up door
Each shelf can hold up to 22 pounds
EAGLE PEAK Mini Greenhouse Cons:
Shelves can become loose
Lower shelves don't have enough shelf space for taller plants
It's not a walk-in model
Epetlover 2-Tier Mini Walk-In Greenhouse
This is the best option for multiple gardening shelves.
Greenhouse dimensions: 57 x 57 x 77 inches
Many gardeners encounter one frequent issue when growing their houseplants or vegetables: they don't have enough growing space due to their shelf limitations.
The Epetlover has eight shelves inside of it; four on the left and four on the right.
Each shelf can hold up to 33 pounds, giving gardeners more freedom when placing multiple growing pots and seedling trays.
Its polyethylene cover provides amplified protection from water and sun exposure during the day and night.
Its simple design includes a zippered roll-up door you can adjust to provide your plants the ideal amount of temperature control and ventilation they need for growing. The Epetlover greenhouse might be ideal for users interested in a freestanding greenhouse offering more standing room when tending their plants.
Epetlover Mini Greenhouse Pros:
Eight shelves suitable for growing
Heavy-duty opaque polyethylene cover
Each shelf can hold up to 33 pounds
Constructed with steel tube frame
It weighs 21 pounds
Easy to move around the yard to maximize sunlight in cold months
Adjustable roll-up door makes it easy to enter and exit
Easy to assemble
It comes with guy ropes and stakes to hold it in place
Epetlover Mini Walk-In Greenhouse Cons:
May not be ideal for plants that grow in direct sunlight
It doesn't have many ventilation windows
Home-Complete Walk-In Greenhouse
Best clear cover design option.
Dimensions: 56.3 x 56.3 x 76.7 inches
The Home-Complete Walk-In Greenhouse might be an ideal option for you if you prefer having a transparent walk-in greenhouse instead of a mesh one. The clear polyvinyl chloride cover is perfect for protecting your seedlings from pests or frost.
This small greenhouse has an adjustable door that lets you access your plants throughout the week. Since the cover uses a plastic material, you'll need to regulate the temperature by leaving it open during the day and zipping it shut at night.
Although the shelves can't hold as much weight as other greenhouses on our list, we believe the Home-Complete is excellent for a few lightweight plants.
Home-Complete Walk-In Greenhouse Pros:
Its steel frame can withstand most weather conditions
Transparent polyvinyl chloride cover that provides direct light for most plants
Eight shelves for holding your plants
Suitable for all seasons
It takes less than an hour to set up
Home-Complete Walk-In Greenhouse Cons:
It might not be suitable for outdoor use
The narrow shelves secured with zip ties might be unstable
Plastic cover's quality may vary
Cover might develop an odor
Olkheniif 3-Tier Polyvinyl Chloride Greenhouse
Best option with the smallest width.
Mini greenhouse dimensions: 29 x 19 x 49 inches
Olkheniif's 3-Tier Greenhouse is an ideal choice for people with limited space. This tiny greenhouse is suitable for placing three seed trays or several small 4-inch pots. The shelf height placement is excellent for teaching kids how to care for plants without struggling to reach the top.
The Olkheniif's lightweight frame allows you to transfer it across your yard or patio, giving you several placement choices while gardening. Despite weighing less than ten pounds, it can withstand most weather conditions when secured correctly.
Due to its small size, you can set it up in less than 20 minutes. It's just four feet tall. Adding the cover is a simple process after ensuring every steel frame connects firmly.
Olkheniif's 3-Tier Greenhouse Pros:
Constructed with a heavy-duty steel frame
It weighs eight pounds
Heavy-duty steel frame and shelves
Easy to move around to maximize sunlight, move to shady spot, or protect from frost
Lower shelves are accessible for children to reach
Perfect for growing seeds, smaller plants, or herbs
Cons:
May be too small for some gardeners
Might not be ideal for growing larger plants
Worth Garden 50% Extra Wide Mini Greenhouse
Best option with a wider design.
Greenhouse dimensions: 40″W x 19″D x 75″H
Worth Garden's Extra Wide Greenhouse is another small greenhouse choice we recommend for avid gardeners. This model works for any season's harvest, whether you prefer growing vegetables, ornamental plants, or tropical plants.
The clear cover allows you to observe your plants without mesh obstructions. Each shelf section measures 40 inches in length, making more growing space for your greens. The space between each tier measures approximately one foot from each other.

We consider this small greenhouse a valuable option for you due to the corrosion resistance in its metal frame and PVC cover. These characteristics allow this extra-wide model to last a long time.
Pros:
1.5 times wider than most small outdoor and indoor greenhouse options
Corrosion-resistant polyvinyl chloride cover with a 0.12-millimeter thickness
Constructed with a heavy-duty steel frame
5-tier shelf design
Temperature-controlled roll-up front door
Each tier measures a foot
Worth Garden's Extra Wide Greenhouse Cons:
Flimsy zippers
It might be prone to tearing
Small Home Greenhouse
When selecting the best greenhouse kit for your home, it would be wise to consider how you should set it up, what type is appropriate for you, and what you might want to add inside of it. As you experiment with your gardening, you can determine which model produces the best results.
While some people prefer building their greenhouses from scratch, others prefer installing greenhouse kits to save time and resources.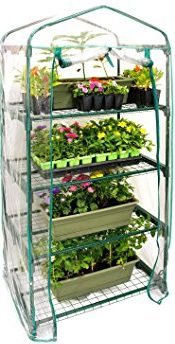 Consider also:
Reasons to Buy a Small Greenhouse
Different gardeners have different reasons for adding small greenhouses on their property. By having a controlled environment secluded from outdoor conditions, plants thriving in greenhouses can be more likely to survive than plants out in the open.
Some reasons people decide to buy a small greenhouse include to:
Grow plants during the winter
Get an early start on planting without worrying about frost damage
Create additional space for crowded gardens using one or more units
They enjoy gardening as a hobby
Keep plants away from pests and diseases
Grow fresh produce to use for cooking or sell on the market
Increase produce yield and diversity
Keep plants in a cleaner area
Provide seeds a stable environment before transplanting them to the main garden
How to Build a Small Greenhouse
Before placing your small greenhouse on your property, there are several components you need to consider while building it. By laying out these small greenhouses plans, you can save time and resources while constructing this property addition.
The most robust structure should withstand most environments, but other elements might differ based upon what you want to grow and your gardening expertise.
Determine the Location of Mini Greenhouse
Before installing your DIY greenhouse or small greenhouse kits, the first step you should consider doing is determining where you want to place them. First off, you must put it on a level foundation.
Areas with excellent soil drainage and partial shade are ideal locations many people use to prevent sun and water damage.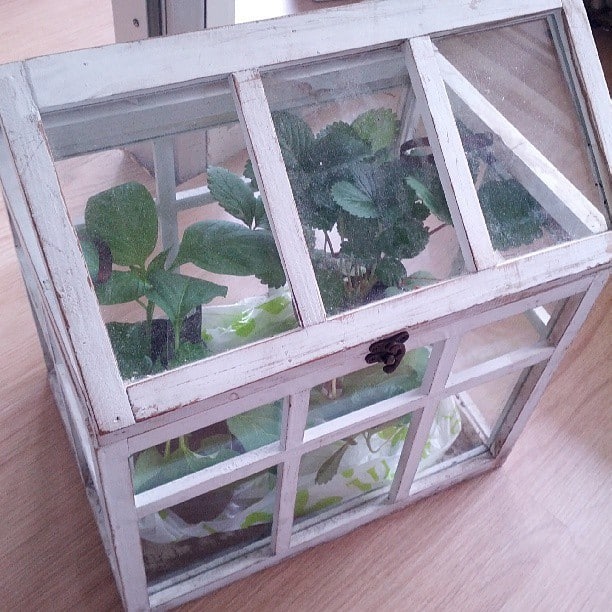 Although natural light is essential for plant growth, especially during the fall or winter, it would be best to consider how much light your plants need. Some might grow best with direct light, and others might prefer limited light sources.
Placing the greenhouse south or southeast of your home allows it to get the most sunlight during fall and winter.
Consider the need to be close to a power source if you wish to run electricity such as a space heater in the cold months. Also consider proximity to water. Whether you water yourself or set up irrigation on timers, you'll want to be sure it's convenient to water.
Amount of Space You'll Use
When measuring the placement space for your small greenhouse, you should consider its width when determining the floor space. Most walk-in greenhouses are wider than models with smaller widths.
The ideal height of your greenhouse depends on how many plants you would like to place and cultivate. For indoor models, consider space requirements for indoor greenhouse.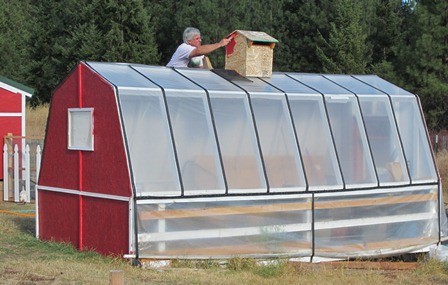 Decide Your Building Style
Once you have a rough estimate of your yard's dimensions, it would be best to consider how you want to build your perfect greenhouse. Some people might prefer installing a greenhouse kit to save construction time.
Although this factor might vary based on what kit you get, several of them don't require tools to assemble.
For gardeners interested in building a small hobby greenhouse from scratch, it would be best to choose strong material for your panels and frame. Some popular choices include a galvanized steel base, cedar or redwood framing and fiberglass, polycarbonate, polyvinyl chloride, or glass as paneling.
You may want to include an automatic vent opener and climate control system as well.
Assembling the Greenhouse
When building your small greenhouses, it would be best to follow the instructions provided by the manufacturer. These guidelines will let you know if you can assemble it with tools, without tools, or if you need multiple people to set it up.
Plastic or steel brackets attach the support beams to each other and lock into place.
Many kits recommend anchoring small greenhouses into the ground with sturdy ground posts to reduce the chances of winds blowing them away. Others prefer using heavy stones to hold them in place or to use as a type of foundation to rest on.
After assembling the entire structure, the next thing you should do is fit the cover over the frame. Most greenhouse kits use a polyethene or polythene cover to keep plants safe.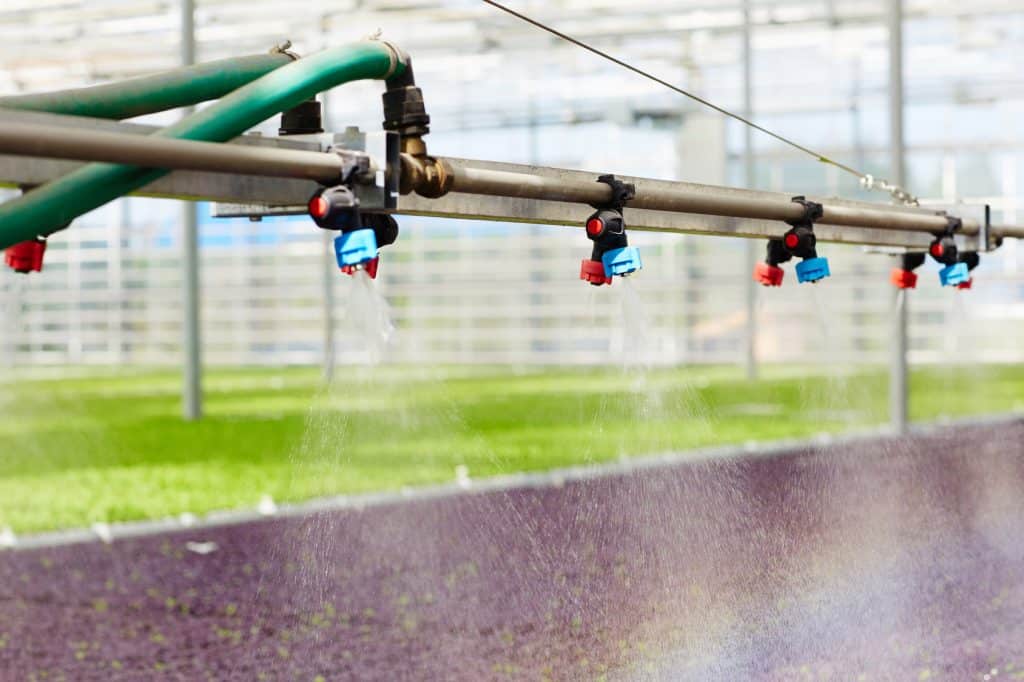 Installing Additional Plant Care Systems
After building the core infrastructure for the small greenhouse, you should also consider adding amenities to make the plant growing process more efficient.
Some gardeners prefer installing irrigation systems, such as sprinklers or drip tubes, inside their greenhouses to save time. This process isn't necessary for gardeners who prefer manual watering methods.
Depending on the climate, you may want to add grow lights and/or supplemental heating.
Another greenhouse equipment and accessory to consider is a thermostat. This device can simplify temperature regulation when caring for plants on a cold night or in scorching conditions. Mastering thermostat control ensures higher survival rates for your plants.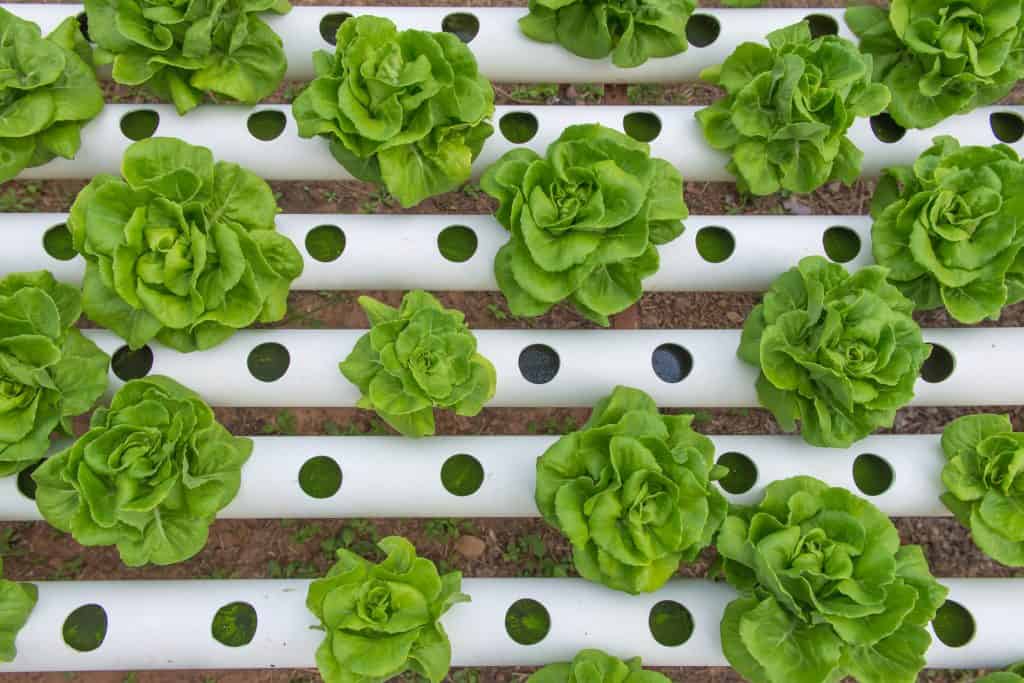 Things to Consider When Looking for a Small Greenhouse
Before selecting a small greenhouse, it would be wise to consider several components that affect your plants' growth. While some of these features might appeal to your aesthetic preferences, other characteristics are essential to a greenhouse's plant growth and durability against outdoor elements.
Size
A greenhouse's size is one of the first things you should consider when narrowing down your choices. Although the perfect size might differ from person to person, selecting one covering the ideal amount of square feet can help you save time.
The size you want can also depend on the types of plants you want to grow. Consider greenhouse plant ideas. Multi-layered shelves coupled with higher ceilings can support taller plants, while smaller widths can hold smaller gardening pots or trays.
Greenhouses with additional space on their floors are also suitable for placing other items for personalizing their interior. I recommend creating a compartment to place your gardening supplies or adding small benches as extra shelving without making a cluttered mess.
Greenhouse Ventilation
While larger greenhouses might place circulation fans to balance their ventilation, smaller ones require more accessible ventilation methods, especially in dry or warm climate conditions. Without proper ventilation, your plants might have trouble growing due to environmental instability.
Many greenhouse models incorporate ceiling or wall vents to allow gardeners a more convenient way to adjust how much fresh air their plants receive daily.
Insulation
A greenhouse's primary function is providing stable heat inside the unit during cold nights and months where temperatures drop. Adverse weather can be detrimental to plants. Consider installing a heat sink underneath if you live in a very cold climate.
The type of paneling you install determines the insulation of your greenhouse. The higher your greenhouse's insulation rate, the more heat can remain inside and not seep out overnight.
Plastic material found in some greenhouses' panels has more natural insulation levels than ones with glass panels.
You can also add additional insulation by adding horticultural bubble wrap with more giant bubbles to a greenhouse's aluminum structure or use the tops of 2-liter soda bottles as makeshift cloches for plants and seedlings that need concentrated heat or moisture.
Of course, if you live in a hot climate, you'll want a model which will enable you to cool the air.
Panel Style
Your greenhouse's wall and roof paneling determine how much sunlight reaches your plants. Most greenhouses have clear or opaque covers or paneling. Clear paneling provides direct sunlight for plants and is most effective when propagating seeds or seedlings before transferring them.
Opaque covers provide diffused light that distributes evenly for all your plants and promotes more substantial growth productions.
Greenhouse Design
Choosing a perfect greenhouse design that matches your home is another factor you should consider. Having a pleasing and presentable space might encourage you to visit and care for your plants more often.
Although several modern greenhouses have a house-like appearance, some manufacturers offer other options. There are portable greenhouse models that resemble boxes, cabinets, tunnels, and domes. Other structures stand straight while some have their entire structure slanted.
Some gardeners prefer building their small and mini greenhouses over raised garden beds to preserve delicate plants.
Another design aspect you should consider when picking a greenhouse is the types of doors and windows it has. Although you can choose between greenhouse kits with diffused or transparent windows, you can also look for ones with traditional window panels or roll-up windows.
The way you access your greenhouse depends on the type of door it has. Some examples of doors you can find incorporated in a greenhouse design include:
Double doors
Zipper doors
Roll-up doors
Dutch-style door
Sliding doors
Hanging doors
Greenhouse Material
Finding a model made with durable material equates to a plentiful harvest for your plants and year-round protection against outdoor weather conditions. It would be wise to look for a greenhouse kit with rust-resistant properties.
Some of the most common frame materials used for DIY greenhouse construction and greenhouse kits include aluminum, galvanized steel, polyvinyl chloride, and other durable plastics.
Best Small Greenhouse
Finding an innovative small greenhouses for your plants is an ideal solution for getting a head start for your gardening or regulating your harvest year-round. It will also help you grow plants that may not otherwise do well in your climate. Also, greenhouse kits extend the growing season.
They are ideal for growing seeds and seedlings as well as full-sized plants.
Consider what you want to grow and whether you want a small walk-in greenhouse or a mini greenhouse that you access from the outside.
Also consider whether you want to use it as an outdoor greenhouse or indoors.
Our top pick for the best small greenhouse in our lineup is the Epetlover 2-Tier Mini Walk-In. We think it's the best fit for you due to its shelf weight capacity, heavy-duty frame and cover, and eight shelves per unit.
The extra walk-in space is also ideal for placing additional supplies and directly monitoring your plants.
While some of the other choices offer more shelving tiers, we believe this model is more suitable for gardeners who enjoy tending multiple plants at a time. The waterproof mesh cover provides balanced lighting for your plants compared to some of our choices with transparent covers.
More Resources
If you want to DIY, you can get creative with a modern greenhouse or one with vintage windows. Functionality-wise, you can design one with adjustable vents, automatic vent arm, aluminum crossbeams, and concrete blocks for the foundation.
If you are an avid gardener and cost and space aren't limiting factors, and you are deciding between two sizes, go up. You likely won't regret having additional space but may wish you had more space.
Once you start using it and learning how it changes your gardening options, you may find yourself using it for many other types of plants than you are used to growing.
Depending on your climate, you may also find having the ability to control the temperature or keeping the elements and weather off your plants enables you to extend gardening for months longer than before.
We have lots of information about how does a greenhouse work and ways to maintain them. Learn about what's included in best greenhouse kits and more.
Mini Greenhouses are Perfect for Beginner Gardeners
Best Hobby Greenhouse Kits for New Gardeners
Choose Your Perfect Greenhouse Design
Greenhouse Kits Extend Growing Season