Having the best generator for travel trailers is a convenience you never knew you needed. With the ability to keep all of your essential electronics charged at any time, you won't ever have to worry about being near a hook up while you're on the road.
Whether it's for emergencies or to power a fan in the summer heat, a travel trailer generator will give you an endless number of benefits for your RV.
Here we review five of the best travel trailer generators along with what features to consider.
Best Generator for Travel Trailer Reviews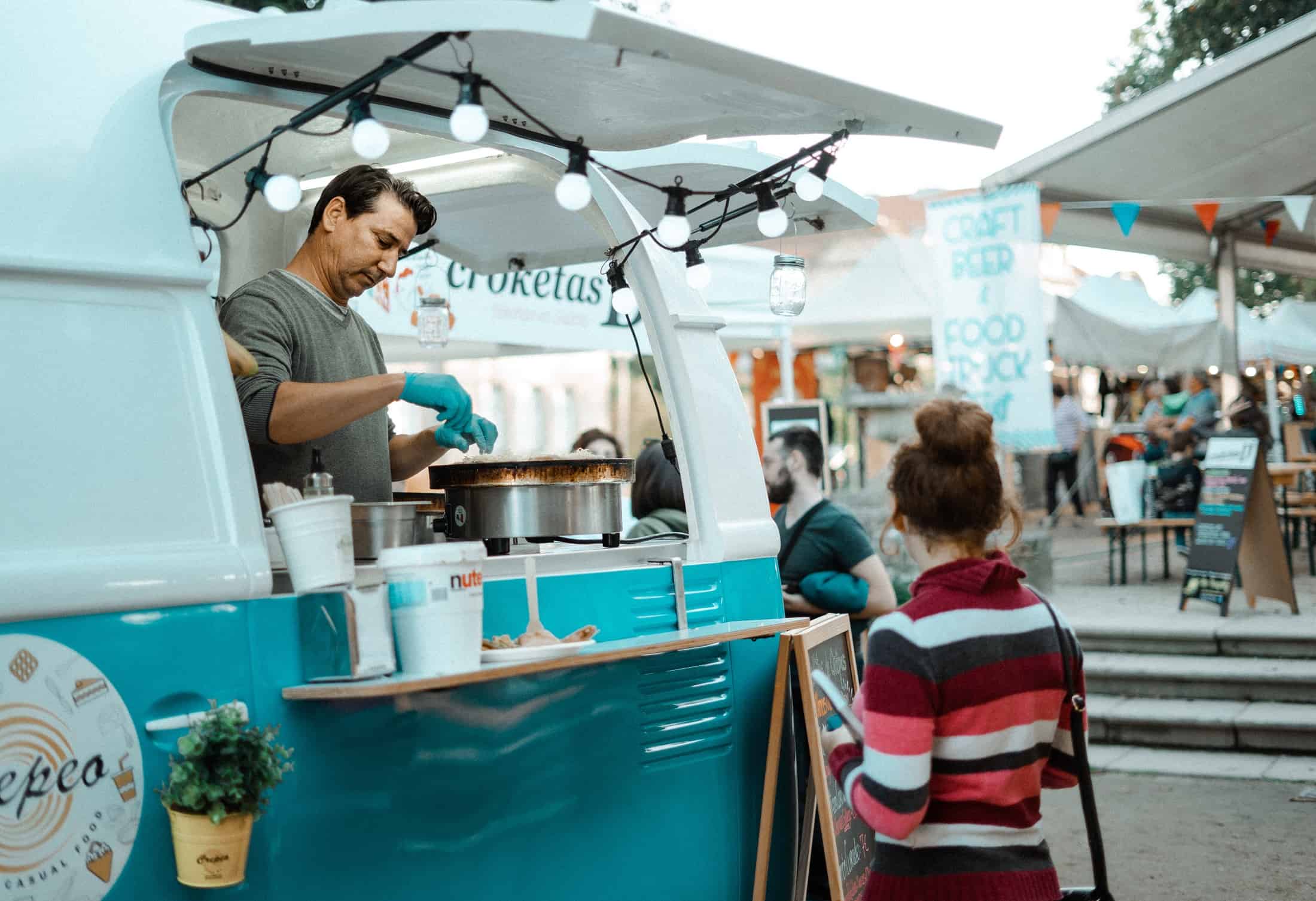 Jackery Portable Power Station Explorer 240
The Jackery Portable Power Station Explorer 240 is a fantastic option for a generator while you are traveling. With a highly versatile design, it's a reliable source of outdoor power that you can easily recharge at any time.
It also has an incredibly professional appeal. It will look great when stowed in your travel trailer or even the trunk of your car. Here are the things this device can offer:
Power and Battery
This outdoor generator provides up to 240Wh of power. This is more than enough for most power-driven items you'll bring with you on your travels.
It also features a lithium battery pack, which charges very quickly and retains its charge for longer than other types of batteries.
Another advantage of charging with this device is that it comes with an optional solar panel so that you can generate even more power from the sun.
Ports
The Jackery Portable Power Station Explorer 240 is more than a unit that you would use in an emergency. It packs a powerful punch for everyday use.
You can easily power your light and radios as well as recharge all of your mobile devices while on-the-go. On the front of the power station, you'll find two 2.4A USB ports, one AC wall outlet, and a standard 12V car port.
Recharging Hours
When it comes time to recharge the power station, you can get a full battery within 14 hours once exposed to the full sun.
Another option is to recharge using the dedicated car port within seven hours or, you can use an AC wall outlet for the fastest charging around six hours.
Fortunately, there is a charging cable included with every order, so the power station will always be ready for you to use.
Safety Features
To help protect your devices from surges, the Jackery Portable Power Station Explorer 240 has the Pure Sine Wave Inverter, which provides a safe amount of power with minimal electrical noise.
You'll also appreciate the overcurrent, overvoltage, and overheating protection to protect you and your devices.
Jackery Portable Power Station Pros and Cons
The rugged exterior of the power station is fantastic for RVers and if you intend to use the device outside. Also, the built-in LCD is quite useful for keeping track of the wattage, charge level, and used wattage depending on what you have connected to the device.
Even the solar charging feature is easy to use, which helps to make this device incredibly useful in emergencies.
Very easy to use
Convenient and compact
Plenty of charging options
Keeps devices fully charged
Useful LCD
Solar charging takes a long time
Can't run items over 200W
Needs more AC outputs
Although using the power station is incredibly simple, charging it via solar power takes an incredible length of time, which is why you will need to make sure you recharge the device before your trip.
You will also find it's impossible to run any electronic equipment rated over 200W with this unit, such as a hair dryer, coffee maker or microwave.
What would make the Jackery Portable Power Station Explorer 240 even more convenient is if it has two AC outputs so that you can operate a light and a fan at the same time, for example.
Westinghouse WGen5300v Portable Generator
Westinghouse is a well-known name in home electronics, which is where this generator comes into play. As a fantastic source of power for your RV or travel trailer, you might even want to consider having this item at home in case of emergencies.
With up to 6600 peak watts, this gas-powered device could be the ideal generator for your travels. This product offers the following features:
Power
The Westinghouse WGen5300v Portable Generator is unlike other travel generators, as it runs off of gas. With that said, it also has an ample amount of power for you to use, up to 6600 peak watts, and up to 5300 rated watts.
Its CARB compliant design makes it fully ready for RV travel, especially if you want a lot of power to take advantage of.
Usability
On average, you should be able to get up to 20 hours of run time with a full 4.7-gallon tank and by using the 120/240V selector switch.
You will find two 5-20R 120V household receptacles as well as a TT-30R 30 amp RV receptacle. As an added convenience, you can take advantage of the L14-30R 30 amp one transfer switch.
Safety Features
To help keep you and the generator safe, there are rubber covers added to each of the outlets. Also, everything that you need comes with the generator, including oil, an oil funnel, a user manual, as well as a tool kit.
You'll easily be able to set the unit up so that it's ready to use right out of the box.
Portability
Although the Westinghouse WGen5300v Portable Generator isn't as lightweight as some as the other models on this list, it does come with never-flat wheels for maneuvering.
You will also love the foam grip that folds out from the generator that allows you to have the ultimate level of portability.
Westinghouse Portable Generator Pros and Cons
There's no doubt that this generator is heavy-duty, which is why its wheels and foldout bar are incredibly convenient for travel. You'll also find that its operation is slightly quieter than with most other gas-powered generators, and starting the unit requires minimal effort.
Depending on your use, you may be able to get up to 18 hours of run time.
Less operating noise
Easy to start with instructions
Very heavy-duty
Up to 18 hours of run time
The user manual is necessary
Poor shipping package
Creates fumes
Not as quiet as electric models
Reading the user manual is of the utmost importance for this unit, as it's not as simple as pulling to start, there are other steps to be followed.
Also, you may encounter issues with shipping since the packing materials are very insufficient and do not protect the unit from damage. Like most gas generators, you should expect fumes and relatively noisy operation.
FlashFish 200W Portable Power Station
As another tremendous electric portable power station, this model has many of the same features as the other units we've explored this far.
With an incredibly simple user interface and convenient features, you'll love to have for your travel trailer; trips have never been more comfortable.
From charging small devices to powering necessities, the FlashFish 200W Portable Power Station is a great option.
Here are some of the things you would expect from this unit:
There are multiple charging outputs that you can choose from when dealing with your devices since this unit features a 110 AC output, two DC outputs, and three USB ports.
The first two USB ports are QC 3.0 QuickCharge, and the third is a 2.4A auto charging port, which is essential for giving your devices the most battery power as quickly as possible.
Users will love being able to provide power to cameras, lights, mobile devices, in-car appliances, CPAP machines, and more.
With 200W of power, you'll have more than enough energy for personal and professional projects, especially if you love taking long road trips with the whole family.
Portability
It's a highly portable unit since it weighs less than five pounds and has a soft handle so that you can maintain a comfortable grip. You may even find the power station is easy to store in your backpack for a hike.
As an added convenience, there is a fully functional LCD that shows you the current charge and discharge, as well as AC and DC output.
Even in bright and low light conditions, you'll be able to skim the backlit LCD screen.
Recharging Options
When it comes time to recharge the power station, there are three different modes you can choose from. The first recharging mode is solar, allowing you to get a full battery using the power of the sun.
You also have the option to recharge using an AC wall adapter or the car charger with as little effort as possible. The over voltage, over temperature, and over current protection ensures your plugged-in devices are always safe.
FlashFish Portable Power Station Pros and Cons
For people who find digital displays hard to read, you'll undoubtedly appreciate the brightness of the LCD, but it is very bright if you are near the generator at night.
It's an incredibly convenient device to have at your disposal, especially if you need backup power for any electronic devices rated at 120V or less.
Also, the information on the LCD is beneficial since it shows you the battery life, among many other important metrics. Apart from the incredibly bright LCD at night, recharging the unit can take several hours or longer, especially when using solar power.
Visible screen
Easy-to-use features
Charges multiple devices quickly
Works with 120V electronics
Takes a long time to recharge
Limited battery power
Doesn't have an auto-off or trickle charge
It also isn't as powerful as some of the other power stations you can find, as it will run up to three devices for only 100 minutes. Also, this device doesn't have an auto-off when fully charged, so you have to make sure you do not overcharge the unit on your own.
Generac GP2200i Portable Inverter Generator
If you're in the market for a generator that is compact, quiet, and simple, Generac is one of the better options to have. With a maximum wattage of 2200, you'll have access to a consistent source of power for numerous devices.
There are several other options available that make it only more convenient to use while on the road or at home. This product has a lot to offer.
The most noticeable feature of the Generac 7117 Portable Inverter Generator is its Truepower Technology. With this innovative feature, you'll have clean and stable power, which is ideal for your most sensitive electronics.
By having a full 1.2-gallon tank, you can have up to 10.75 hours of runtime at just a 25% load.
Interestingly enough, the Generac 7117 Portable Inverter Generator is enabled to connect two inverters at the same time so you can have twice as much power.
Another convenient feature to the device is its built-in knob. It allows you to choose between turning the unit off, running the unit, or engaging the choke feature.
Starting your generator has never been simpler than with the help of the user-friendly features on the generator. Also, there is a built-in handle that allows you to transport the unit regardless of where you are. The 7117 Generac portable generator is an exceptional generator for travel trailer.
If you're concerned about the fuel economy of a gas generator, be sure to engage the economy mode. Not only does it help to use fuel more efficiently, but it also limits the operating noise, making it ideal for nighttime use.
Also, the LED status lights are imperative for keeping an eye on the oil levels, overloading, and available power.
Generac GP2200i Portable Inverter Generator Recharging Options
For charging your devices, be sure to use the single USB outlet or 12V DC outlet.
Generac Portable Inverter Generator Pros and Cons
For a gas generator, this model is incredibly portable and lightweight, so you won't have to worry about dealing with heavier loads while traveling.
You'll love how it works with numerous electronics, including fans, small electronics, and even microwaves.
Starting the generator should also be quite simple, as most users can start the unit within one to two pulls.
User-friendly
Convenient and portable
Works with most electronics
Easy to start and maintain
Limited power
Requires RV adapter
Shuts off when near max output
If you're running the generator above 25% load, you may get up to six hours of continuous use, at most, which isn't useful for a full night's rest.
Also, you will need to purchase a separate adapter for using the generator with your RV, which seems to be the case with most other portable power options.
Always ensure you double-check the power rating of the electronics you use with your new generator, as the device will automatically shut off if it reaches near maximum output. Compare Generac generators to other generator brands.
ROCKPALS 250W Portable Generator
When you start looking into electric power stations, most are rated at 200W. However, the ROCKPALS 250W Portable Generator is 250W in total.
The upgraded AC output isn't the only benefit you'll put to good use. There is an assortment of regular and emergency features you'll love to have. From small electronics to CPAP machines, there are multiple items you can charge with this device.
This unit has the following key features:
Power and Ports
With everyday use, you'll have up to 250W of continuous power to put to use as well as 300W surge maximum. For charging your devices, you'll have four 12V DC ports as well as two 2.1A USB ports.
You will also love the 120V AC port and the single 15V DC port, which is specially designed for DC devices. The entire unit weighs up to seven pounds, making it quite easy to carry and allows you to charge a 56Wh laptop up to five times.
What's in the Box
Everything that you need for an emergency backup power source for your travel trailer or home is included. With your order, you will receive the generator, an AC adapter, a car charger cable, and an MC4 adapter.
For added convenience, you'll appreciate the 24-month warranty and user guide.
With three different ways to recharge the device, you can either get excess battery power from the solar panel, which is sold separately, for around 9-10 hours, with a car charger for up to seven hours, or with an AC wall adapter for under six hours.
The Pure Sine Wave Inverter is the ideal feature to give you clean power and inductive loads to help you run microwaves for longer and without overheating.
Operation
As the ROCKPALS 250W Portable Generator runs off battery power, so you will be able to avoid any unappealing fumes. Also, it will run substantially quieter than gas-powered models, making it much easier to use at night.
ROCKPALS Portable Generator Pros and Cons
The ROCKPALS 250W Portable Generator offers reliable performance, and you can easily switch the output on or off. There are also multiple ports for all of your devices, allowing you to charge as many items at one time as you desire.
As an added feature, the power station has a 10-hour cutoff time to help save energy and provides up to 24 hours of continuous power, depending on what you have connected.
Powerful performance
Incredibly energy efficient
Numerous charging ports
Recharges quickly
Auto-off feature
Needs to be carefully packed
Must be stored in a cool place
When you are packing the generator, be wary of the buttons since they can be depressed easily, causing the unit to turn on without your knowledge and drain the battery power.
You may also notice the batteries will drain the power quickly, as some users saw a reduction in up to 50% battery power in less than two days.
You also must store the generator in a cool and dry place since when lithium-ion batteries get hot, they lose a lot of power and become unstable.
Best Generator for Travel Trailers Buyer's Guide
Shopping for a generator can be a fun and exciting experience, especially when you start to think of the conveniences it has to offer.
With the opportunity to recharge or power essential items in your travel trailer, you'll want to make sure you choose a reliable and user-friendly device.
The below features are things to look out for to make sure you're investing your money wisely.
Conventional vs Inverter
Typically, when people discuss conventional generators, they mean the units powered by fossil fuels, such as propane, diesel, and gasoline.
You may also find conventional generators that use a combination of fuels, such as gasoline and propane. These are incredibly popular options, as they have an incredible electrical output and are conveniently portable.
Inverter generators are slightly more complicated, but they also run on fossil fuels. Learn about inverter generator vs generator.
The alternator in an inverter generator takes in an AC and converts it to DC then converts it back to AC using the inverter.
On average, they will have a maximum output of 120 volts. They are seen as a little more stable than conventional models.
According to most, inverter generators are a fantastic source of clean energy, instead of the dirty energy produced by conventional units.
Fuel Type and Efficiency
There are plenty of fuel types you can choose from when you start looking into generators and depending on the efficiency you're looking for, some models may be better than others.
Some of the more popular generators run on fossil fuels, but they also require far more maintenance and care. Other units only rely on electricity, which can be more cost-effective but won't be as powerful as fuel-powered units.
If you need a device that will run for more than 12 continuous hours depending on what you have plugged in, a gas, propane generator, or diesel generator is your best bet.
Or, if you need minimal power in a more convenient and portable design, an electric generator can be a great alternative.
Power Requirement
The power requirement of your generator is solely dependent on what you want to have plugged in while you're traveling.
If you know you would be powering small appliances as well as recharging your smart devices, for example, you'll need a relatively powerful unit (over 2000W).
People who simply want a generator for emergencies will require less, such as up to 300W of power.
Noise Level
If you've ever used a generator before, you know how loud they can be, especially the traditional gas models.
Thankfully, manufacturers have put more research into dampening panels that help to reduce the sound produced by the devices.
For the most silent operation possible, electric models are by far your best option.
It's always best to find a model with a reasonable sound output that won't be too distracting. Ideally, it will be quieter than your RV, for example.
Portability
Unless you intend on hardwiring your generator to your travel trailer, portability is another essential feature to consider. You won't want to have to purchase additional equipment, such as a dolly, to transport the unit around.
With that said, most modern devices come with easy-to-use features for all types of transportation.
Heavy-duty generators will typically have high-quality wheels and reinforced handles so that you can wheel the unit around instead of carrying it.
Even lightweight electric models will have padded materials. This will help to prevent blisters and discomfort when carrying the generator in and out of the trailer.
Best Generator for Travel Trailers FAQs
Can You Put a Generator in a Travel Trailer?
Many people love putting generators in their travel trailer because you don't have to hook it up when at a campsite.
With that said, some models require you to purchase separate adapters specifically designed for RV hookups. They shouldn't be too expensive. They are generally under $50.
Even if you intend to store your generator in your travel trailer, it can add more convenience to your trips.
You'll be able to power your most essential electronics and recharge your devices without having to carry multiple power banks.
Also, most of these units are highly portable and might not require gasoline, which makes them comfortable and safe to transport.
Do Most Travel Trailers Have Generators?
In today's day and age, most travel trailers will have a generator in them due to their convenience. When you're on the road, there's no such thing as being too safe. Having an emergency source of power is essential.
Unless you are explicitly camping off-the-grid without any electricity, you should invest in one for you and your family.
How Big of a Generator Do I Need for a Travel Trailer?
The size of your generator will depend on the electronics you'll need to power using the device.
Often, the product description will provide you with the maximum wattage your electronics can have to be charged or powered by the generator. For example, some units may only work with 120V items, whereas others may be more powerful.
Before deciding on a specific model, consider whether you typically use fans, microwaves, or even refrigerators.
You will also want to think about how many items you'll need to connect at one time. Some units only provide a certain amount of power to be shared amongst all of your devices.
If you want an electric generator, one up to 300W is more than sufficient. With gas generators, up to 5300V are perfect.
How Do You Hook up a Portable Generator for a Travel Trailer?
Fortunately, hooking up a portable generator is simpler than you might think, especially if you've never done it before. First, you'll want to figure out where to put the generator. Many travel trailers already have built-in spaces for these devices.
You can then mount the generator by drilling the necessary holes. Then add the screws for mounting. Finish by adding the clamps, brackets, and straps for additional security.
Next, make sure you place the device so that you have access to fresh air. You'll also want enough ventilation.
Then, attach the fuel supply if you're not using an electric generator. Tighten it to ensure there aren't any leaks.
Ensure you re-route the exhaust. You want to be sure it's redirected outside rather than inside, as this can be incredibly dangerous.
Do You Need a Surge Protector for a Generator?
Most of the modern generators on the market do not require a surge protector. This is because they already have built-in technology to safeguard against power surges.
Also, if you're concerned about the integrity of your devices, there are fail-safes installed to protect your smart devices.
With that said, ensure your desired model has enough protection to make sure you are protected from surges and overheating.
Best Generator for Travel Trailers Recommendation
Our choice for the best generator for travel trailers is the ROCKPALS 300W Portable Generator for its convenience and reliability. You'll have the opportunity to plug multiple devices into the unit. It will boast enough power to run vital electronics for over 12 hours on a single charge.
Its versatility and portability make it the perfect option if you're looking for a generator with completely clean energy to use.
CC to HP | How to Convert
Best Generator for Food Truck Reviews